Julienne soup gets this particular name due to the technique of slicing the vegetables that make it up, as it is made by cutting the vegetables into thin and oblong strips. This soup is characterized by the fact that it consists mainly of carrots, leeks, cabbage and potatoes or turnips, although there are different versions in which we can also find other ingredients such as parsnips, onions, garlic, celery, parsley and even to a lesser extent you can add a type of sausage to add more flavor and power to the dish.
The high vegetable content makes julienne soup a nutritious, very light and healthy meal that also tastes incredibly good, especially when seasonal produce is used. Dare to prepare it with your favorite ingredients and enjoy one of the most traditional and simple dishes.
Recipe Information
preparation time: 15 minutes

cooking time: 30 minutes

total time: 45 minutes

portions: 6 (2.2 liters)

category: incoming

type of cuisine: Spanish

Calories per serving (kcal): 81
Julienne soup ingredients for 6 people
2 carrots

1 stick of celery

1 turnip

1 leek

120 grams of cabbage

30 ml extra virgin olive oil

Salt to taste

2 liters of vegetable broth
@Latoneira
How to Make Julienne Soup
First we have to clean the vegetables. To do this, we peel the 2 carrots, 1 stick of celery and 1 turnip; We clean 1 leek, discarding the greens and roots, and make a cross cut to wash it more easily; We clean the cabbage by removing the outer leaves and we reserve 120 g for the soup.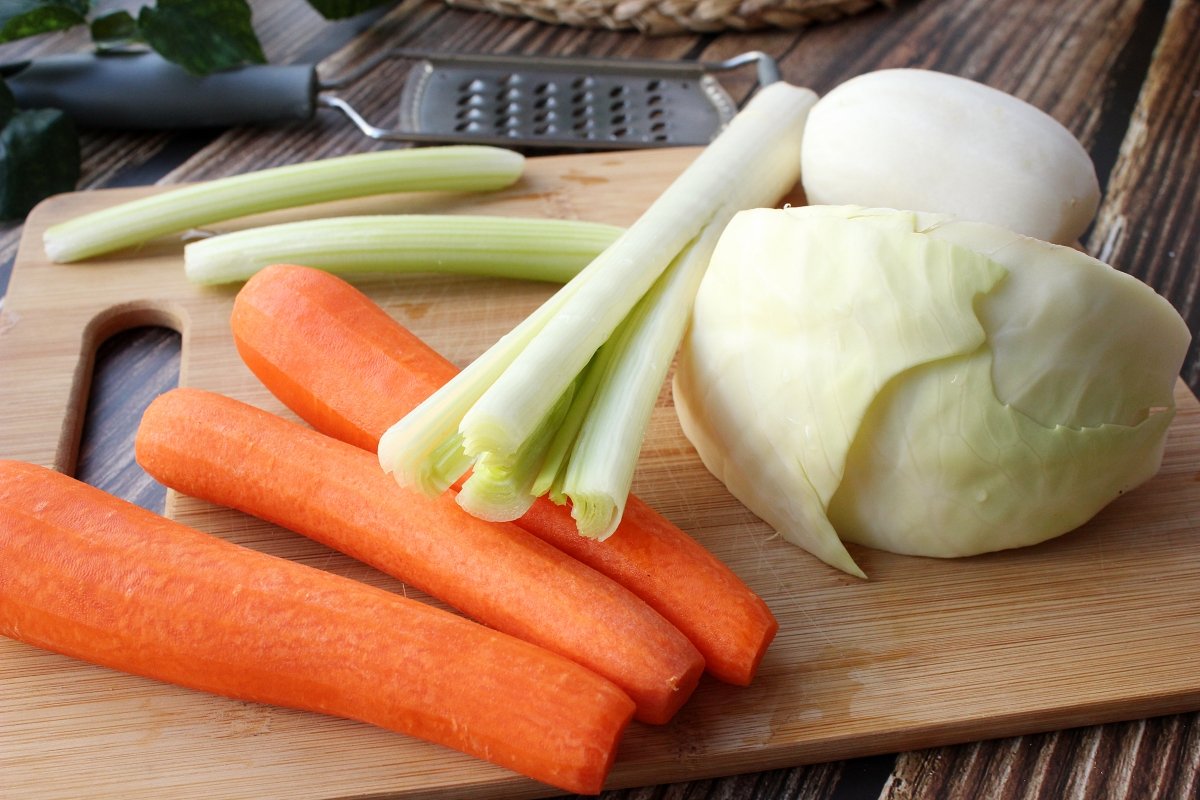 @Latoneira
Cut all the vegetables into thin and long strips. For this we can help ourselves with a special grater to facilitate the task, especially to cut carrots, celery and beets. Leek and cabbage, since these are vegetables with many layers of leaves, are best cut with a knife.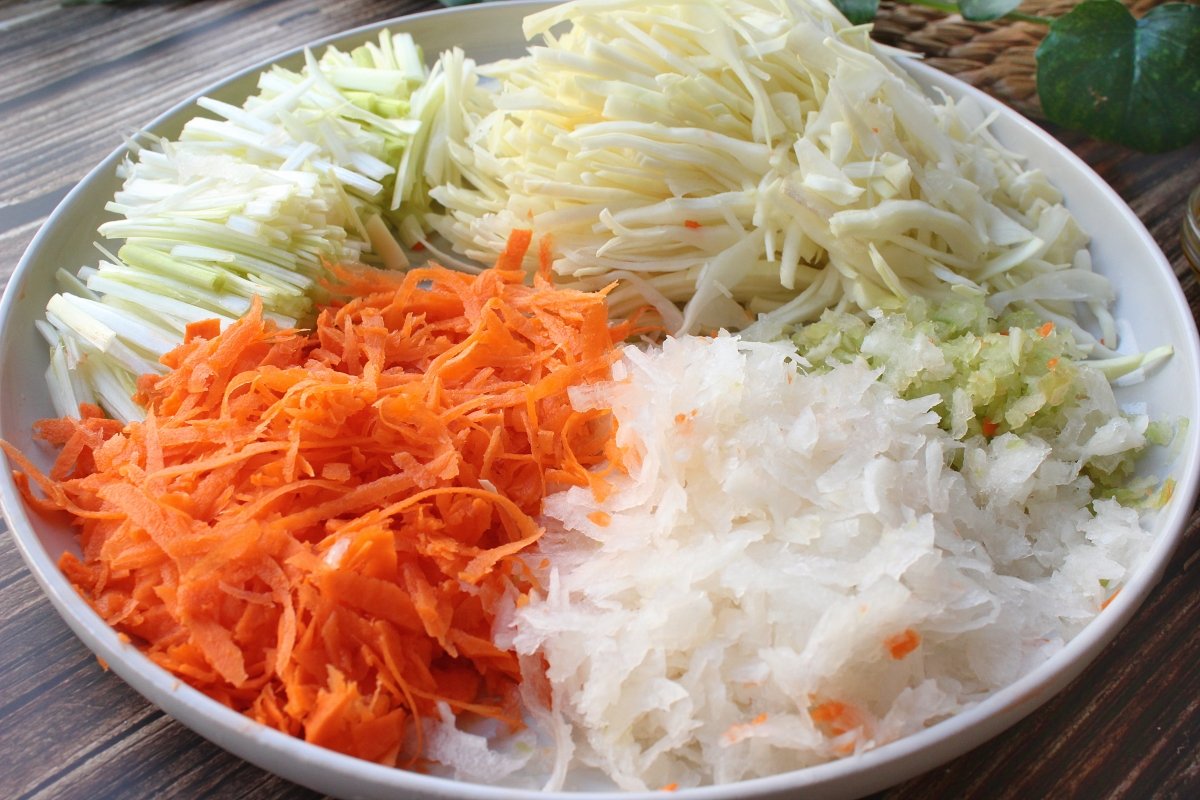 @Latoneira
Heat a high saucepan with 30ml extra virgin olive oil and add the chopped vegetables with a little salt. Fry the whole thing over medium heat for about 10 minutes. This step allows us to emphasize the taste of the vegetables and make the resulting soup much tastier.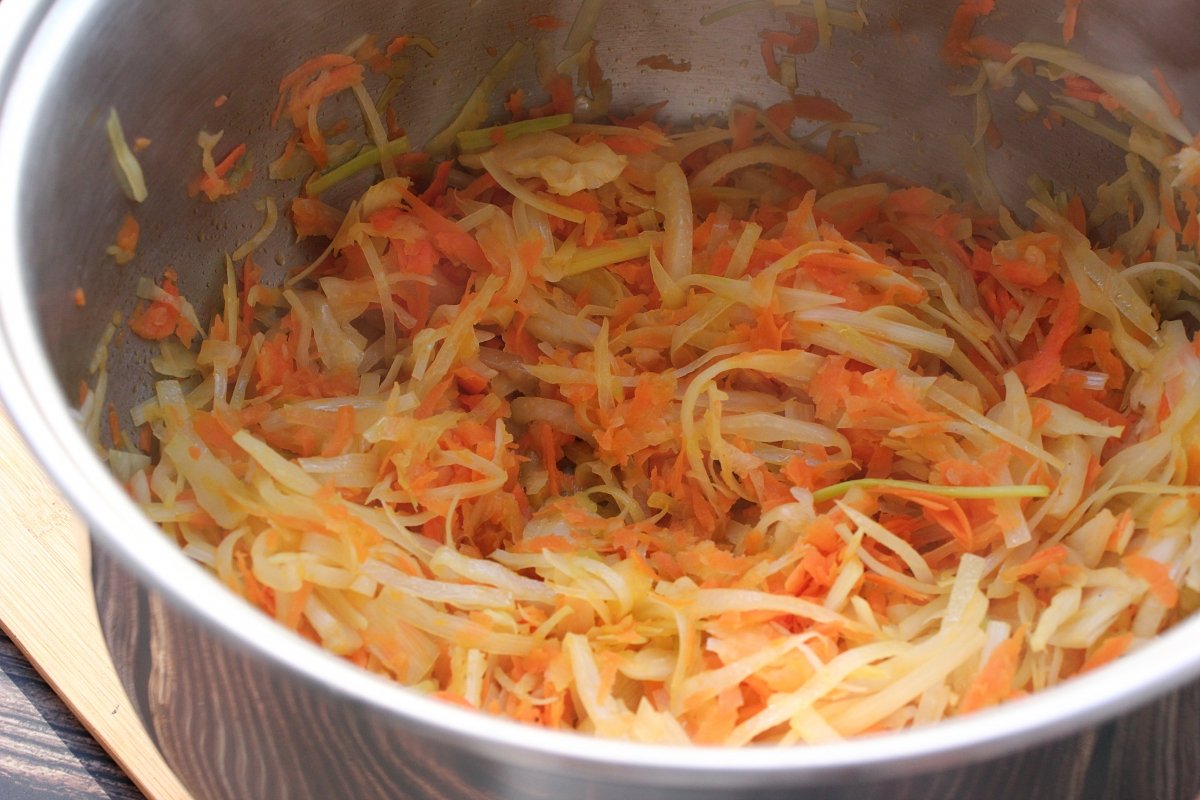 @Latoneira
We add 2 liters of vegetable broth or, if this is not possible, water with a tablet of concentrated broth.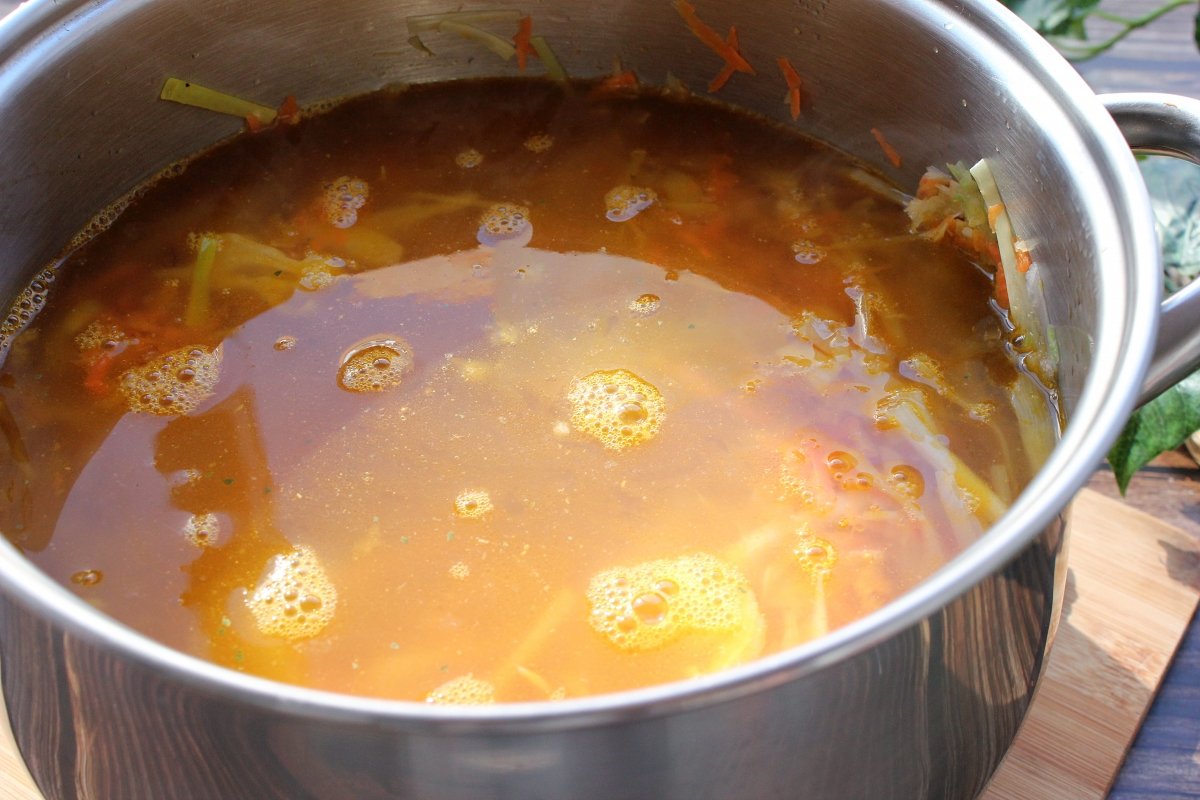 @Latoneira
Cook over high heat until just beginning to boil, then reduce heat to medium-low and simmer gently for about 20 minutes.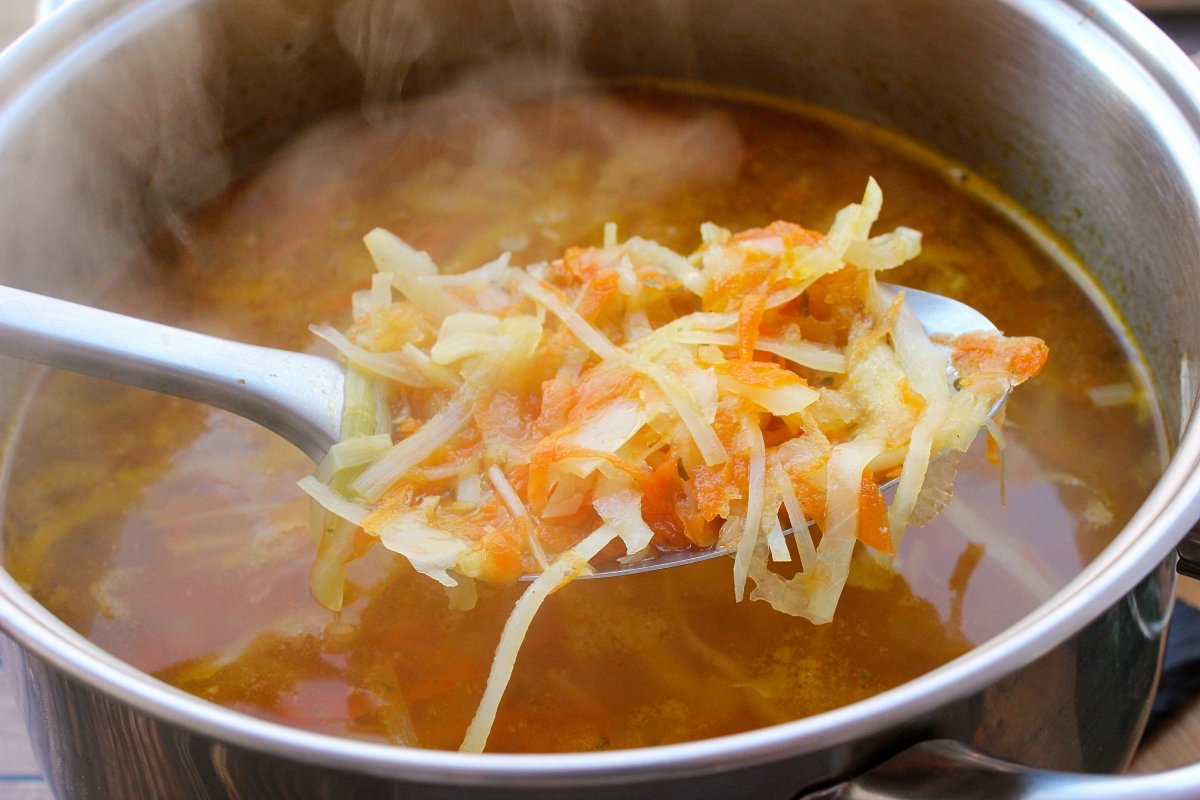 @Latoneira
Once the soup is ready, we taste it to correct the salt level if necessary. We serve piping hot and enjoy this flavorful and comforting dish.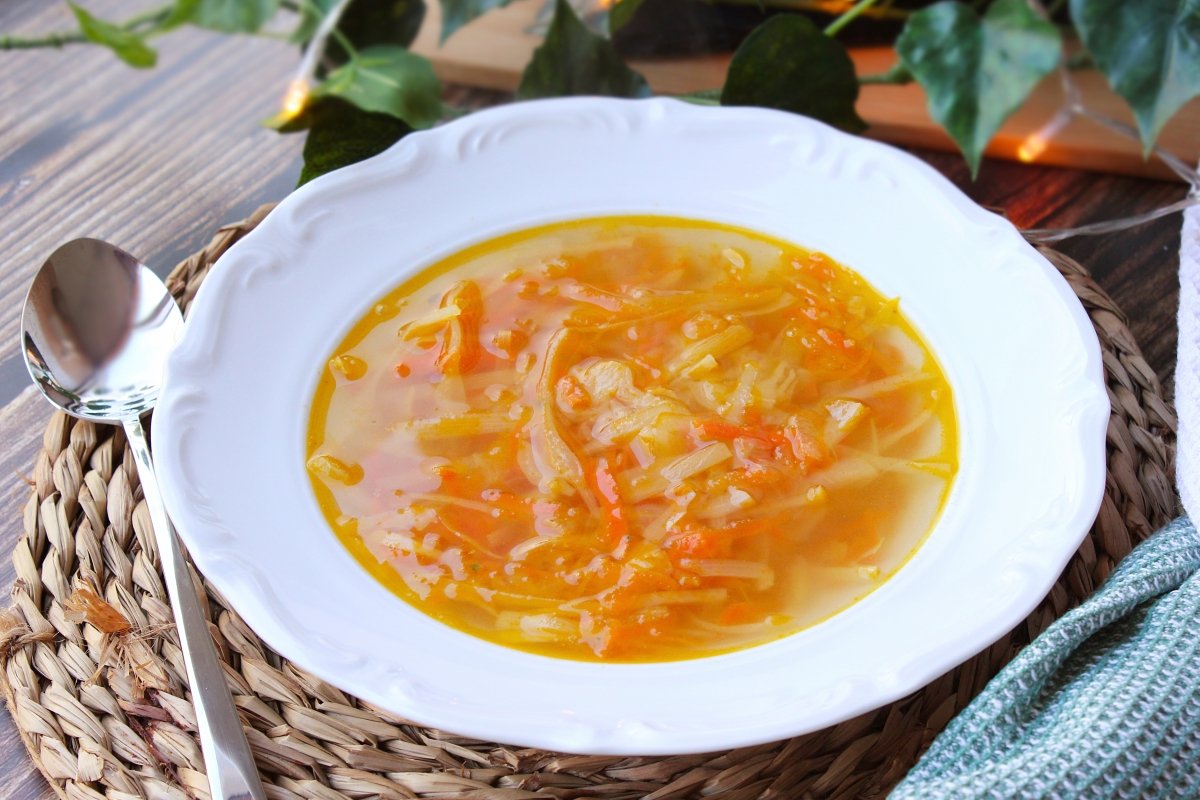 @Latoneira
Simple preparation overview
Wash, trim and peel the carrots, celery stalk, turnip, leek and cabbage

Cut the vegetables into thin and long strips

Heat a pan with some oil and add the chopped vegetables. Fry for 10 minutes

Add the vegetable broth

Cook over high heat until just beginning to boil, then reduce heat to medium and cook for 20 minutes

Adjust the salt point if necessary