There are thousands of possible combinations to make a vegetable soup. The important thing is that the more ingredients we add to the soup, the more flavor it will have and the more succulent it will be. It is important that the broth takes on all the flavors of the ingredients.
prescribing information
Preparation time: 20 minutes

Cooking time: 40 minutes

Total time: 1 hour

Rations: 6

Category: arriving

Type of cuisine: international

Calories: 168 kcal per serving
Vegetable soup ingredients for 6 people
1 white cabbage (cone)

4 carrots

1 stalk of celery

1 turnip

½ leek

¼ of broccoli

½ onion

1 clove of garlic

1 glass of white wine (optional)

3 tablespoons of extra virgin olive oil

salt
How to make vegetable soup
The first thing we need to do when we go to prepare a vegetable soup is to chop the ingredients. We will cut almost all of them in brunoise, a small cut, so that it is pleasant when eating the soup. It is also a very suitable cut so that the pieces are cooked the same way and that some are not harder than others. Be aware that some vegetables take longer to cook than others. We cut the broccoli into small trees. Cut the celery and leek into thin slices.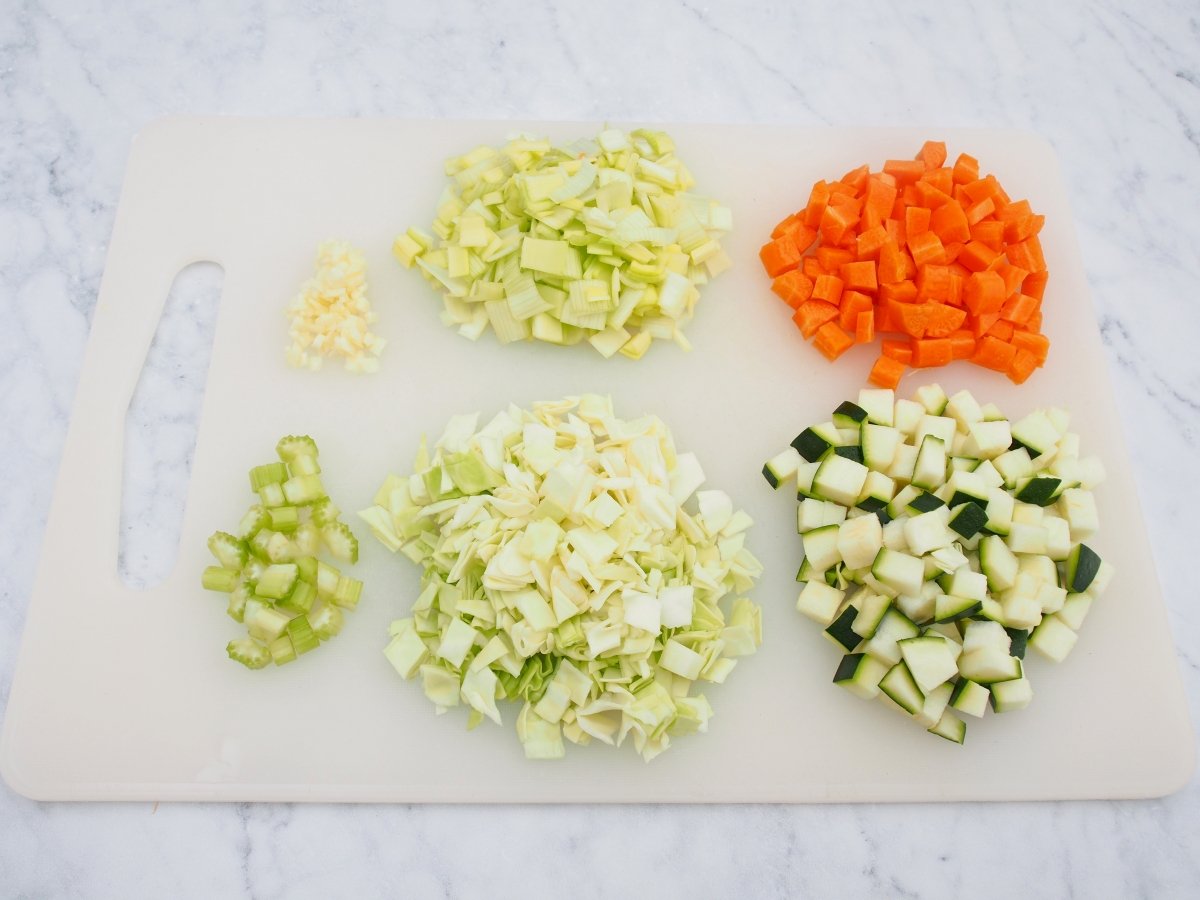 When we have cut the vegetables, put a pan on the stove with a drizzle of extra virgin olive oil. We skip the finely chopped onion and garlic so that it is poached at medium temperature. When the onion is practically transparent and begins to brown, pour in the white wine and let it evaporate.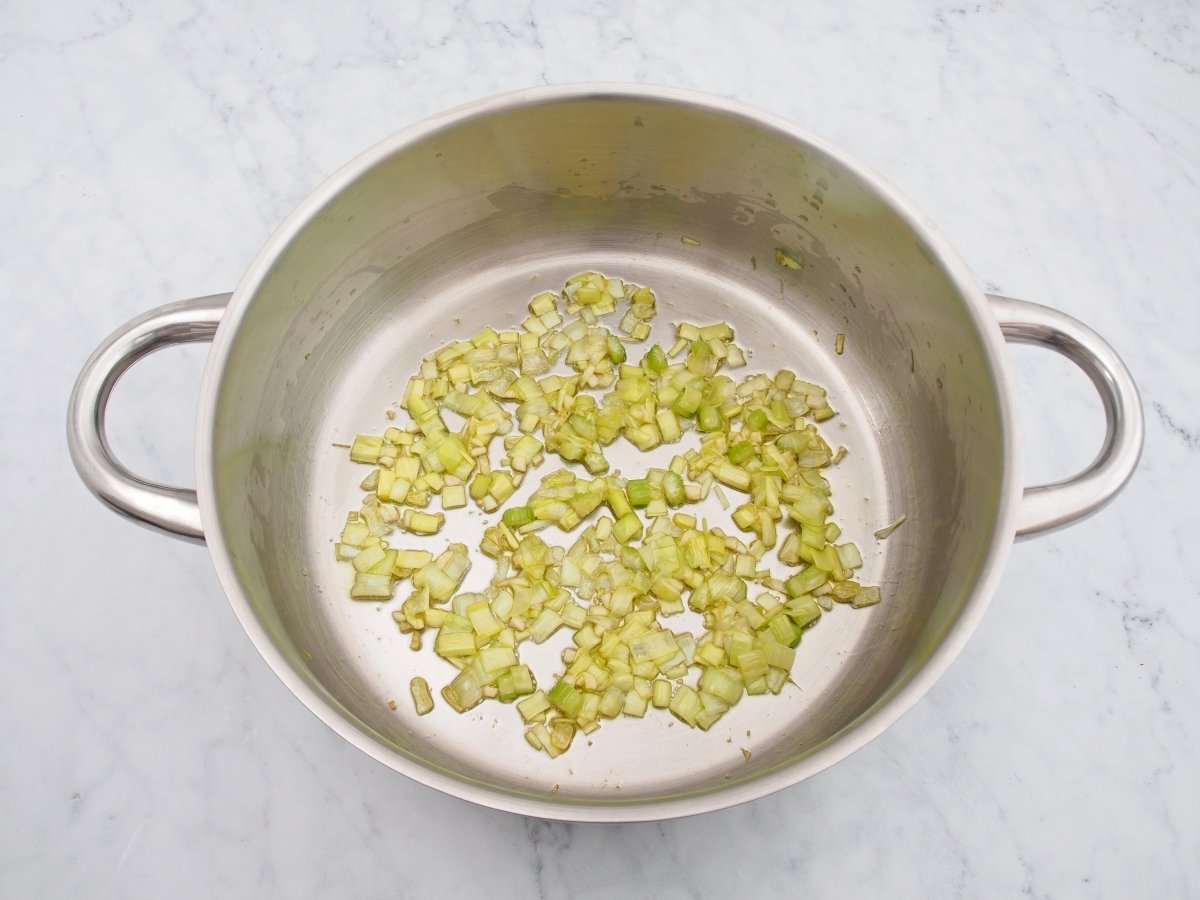 When the white wine has evaporated, add all the vegetables and let them dry, turning them from the bottom upwards so that they do not break.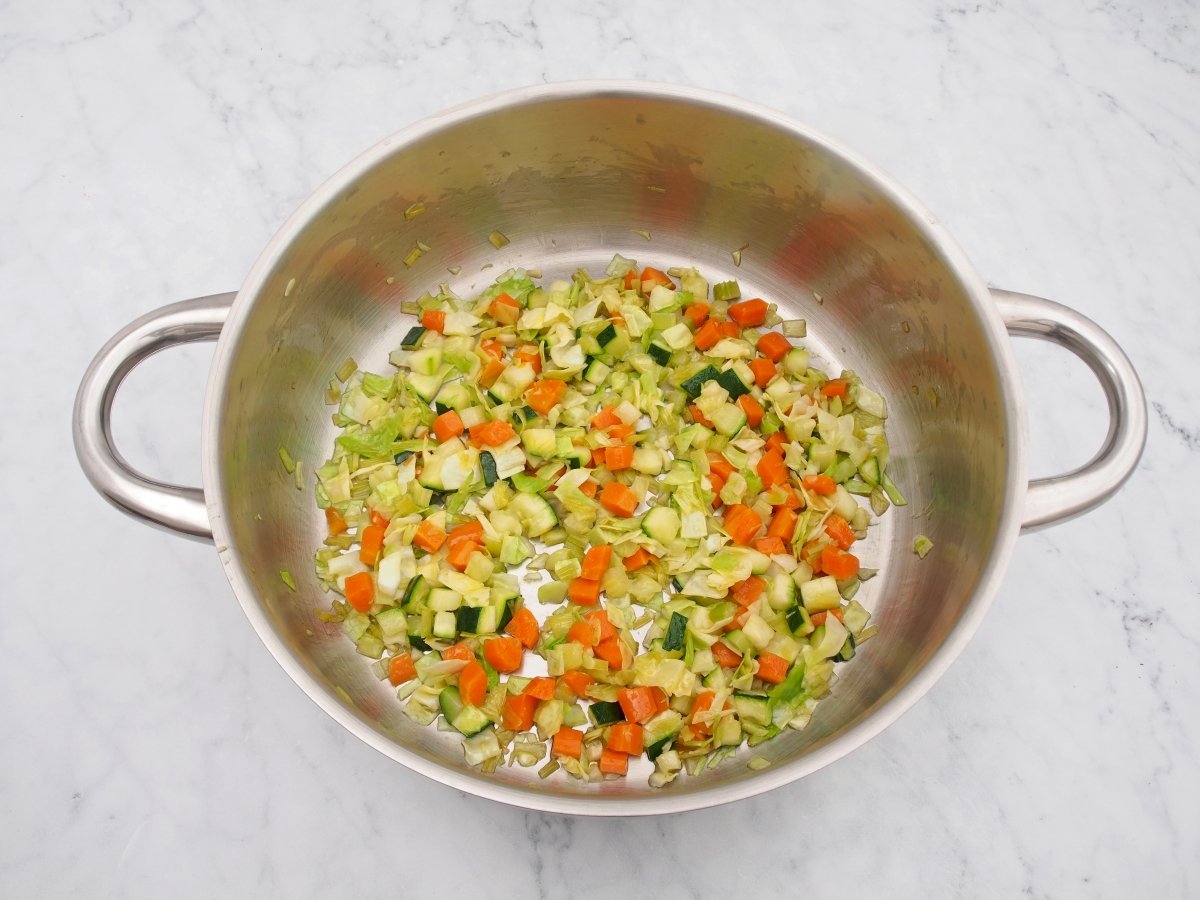 Add the broth or water to cover two or three fingers over the vegetables, cover and cook over medium heat for 30-40 minutes. It depends on the fire and how the pot is. You will need to be aware of cooking. When the soup has finished cooking, remove it from the heat and let it rest for another 10 minutes. We fix the salt and it will be ready to drink.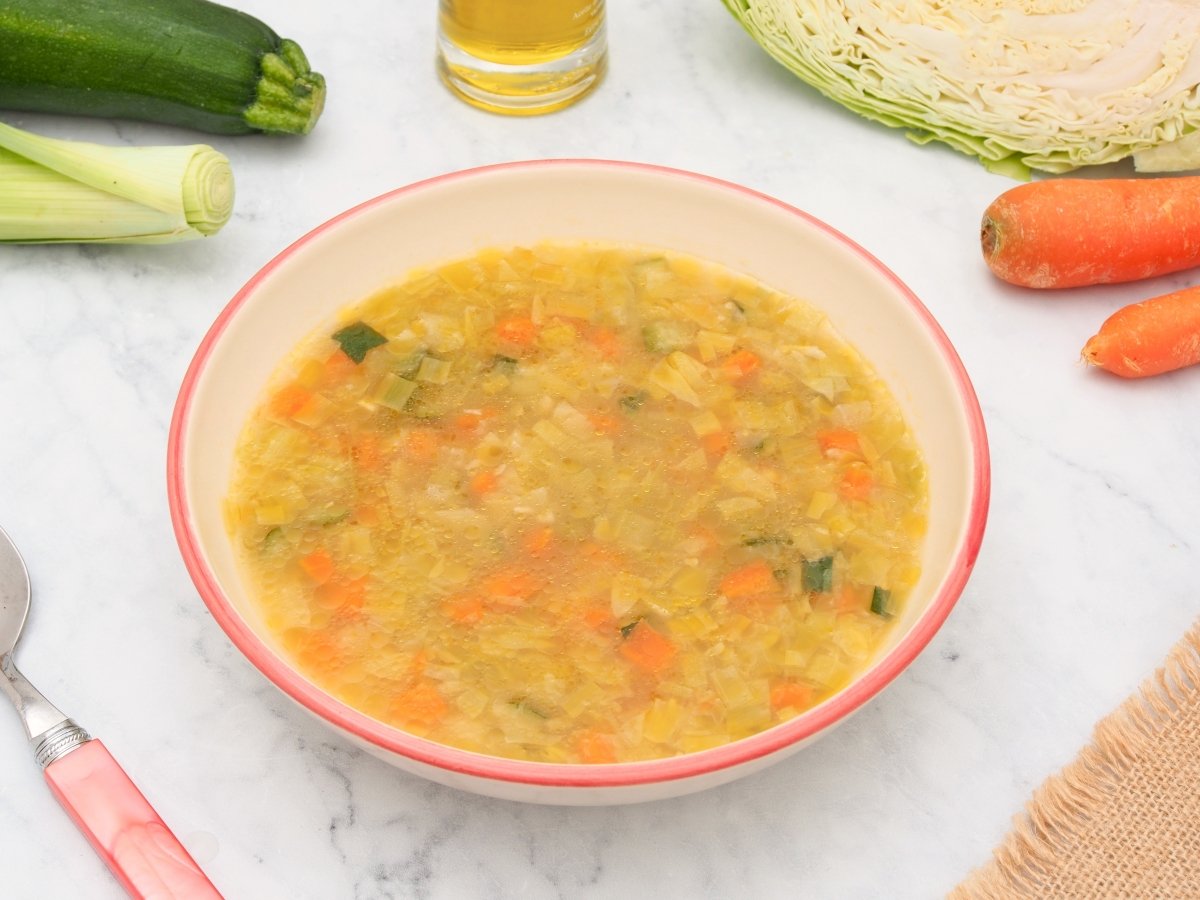 Easy prep overview
Cut the vegetables into brunoise

Put a saucepan with a drizzle of oil and brown the onion and garlic

Add the glass of white wine

Put all the vegetables in the pot and brown

Cover the vegetables with broth or water and cook for 30-40 minutes

Leave to rest, season with salt and serve hot