Talking about curry is a very general term. When we say "curry" we most often refer to a mixture of spices (the combinations are endless) or to a category in which we group a large number of dishes prepared with this mixture. Many Asian countries have curry dishes in their recipe books: those from India, Thailand and Japan are perhaps the most well-known in this region of the world. They all make mixtures of different spices and add different distinctive ingredients to their dishes.
Our blend of spices and other aromatic ingredients for this red lentil and vegetable curry is made with ginger, cumin, coriander, turmeric and black pepper. To this you can add other spices such as cayenne pepper or chili to give it a spicy touch.
Recipe Information
preparation time: 20 minutes

cooking time: 40 minutes

total time: 1 hour

portions: 6

category: Main dish

type of cuisine: Asian

calories: 107 kcal per 100 g
Red lentils and vegetable curry ingredients for 6 people
200 grams of red lentils

800 g chopped tomatoes

400 ml coconut milk

½ onion

4 cloves of garlic

1 green pepper

1 medium zucchini

100 grams of green beans

Ginger (a piece of about 2 cm)

1 teaspoon cumin

1 teaspoon coriander seeds

1 ½ tablespoons turmeric powder

Salt

Black pepper

olive oil

fresh coriander to finish
Julia Laisch
How to make red lentils and vegetable curry
Peel and chop the garlic. Peel and grate the ginger. In a large saucepan with olive oil, toast the cumin and coriander seeds over medium-high heat for 30 seconds. Add the garlic and ginger and sauté for a few minutes.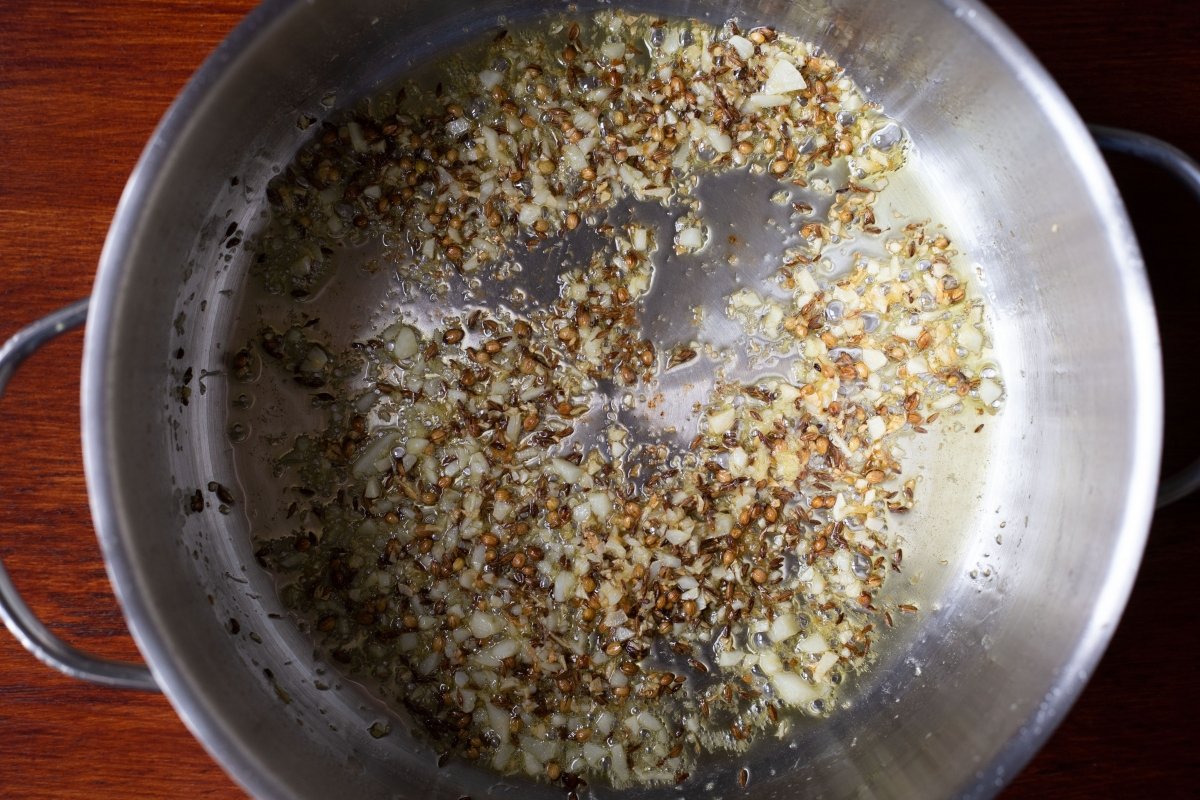 Julia Laisch
Chop the onion and the green pepper. Add to the pot and sauté for about 5 minutes, being careful not to burn.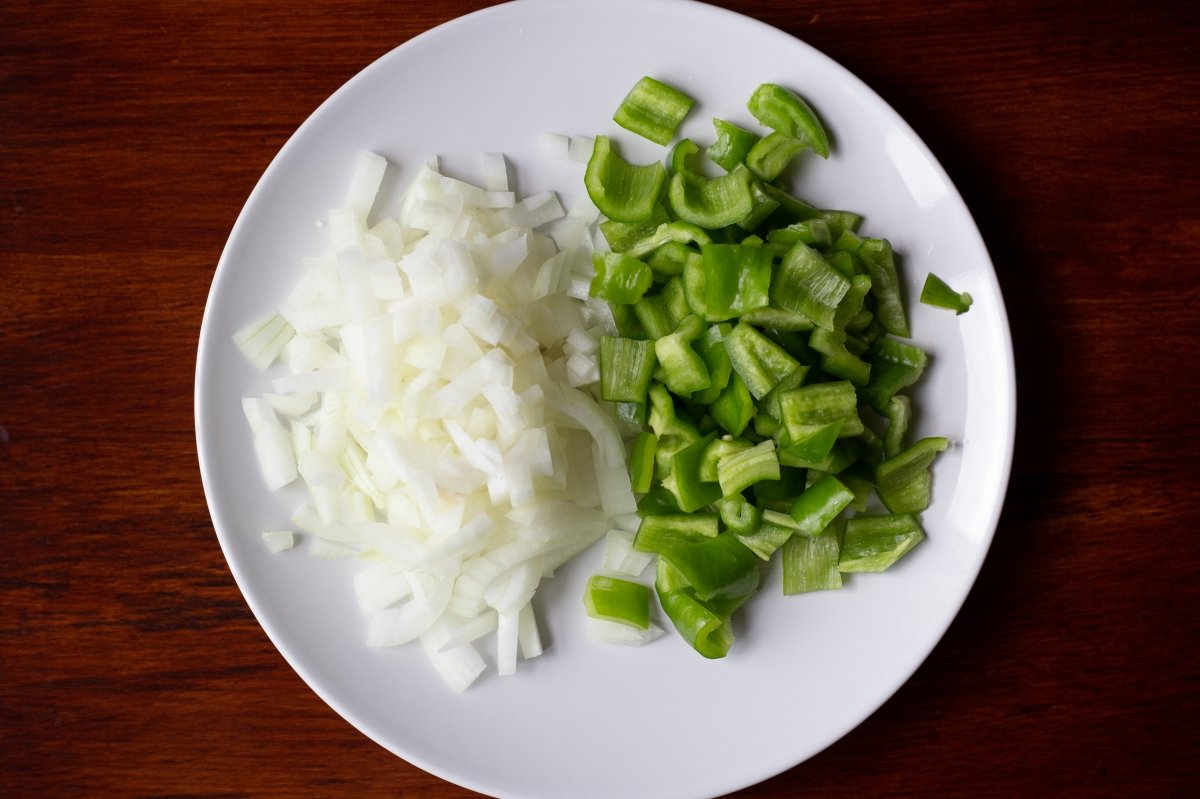 Julia Laisch
In the meantime, dice the zucchini and cut the green beans into 2-3 cm pieces. Add them to the sauce and cook for another 5 minutes. To the salt.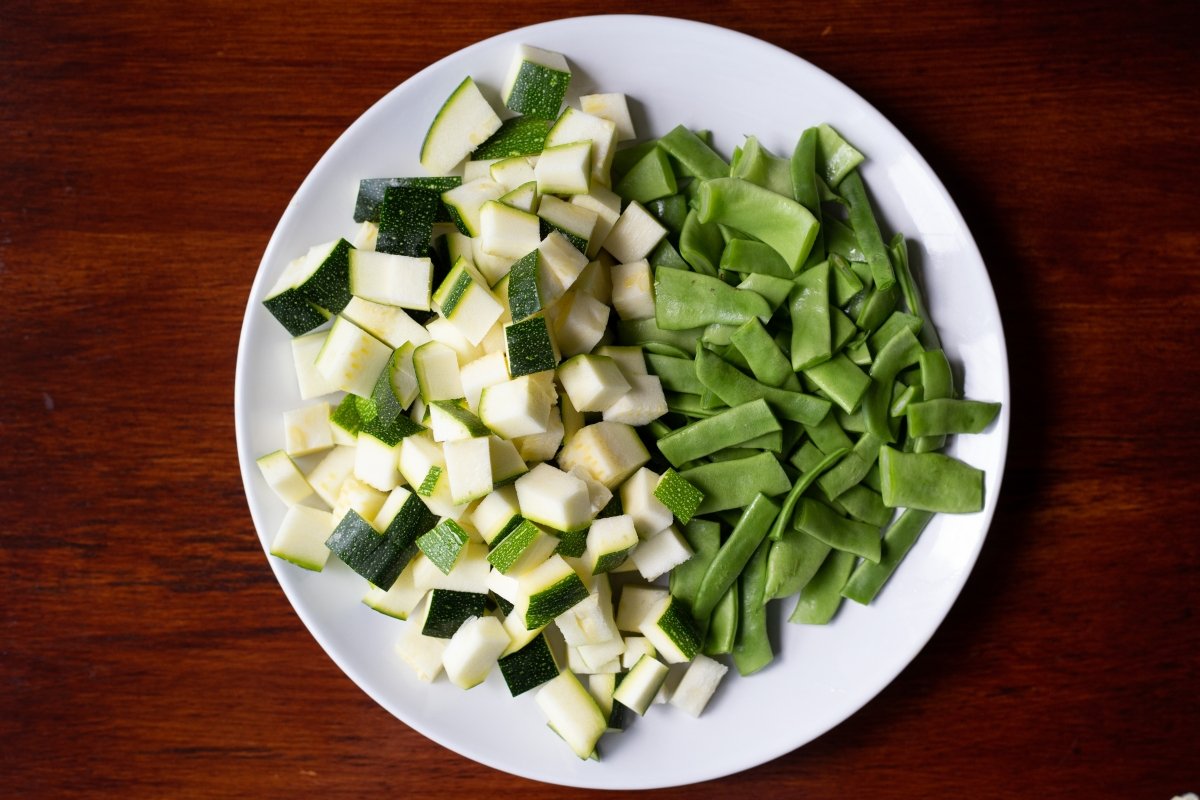 Julia Laisch
Add the tomatoes, lentils and turmeric to the vegetables. Mix and season. Cook on medium heat for 45 minutes.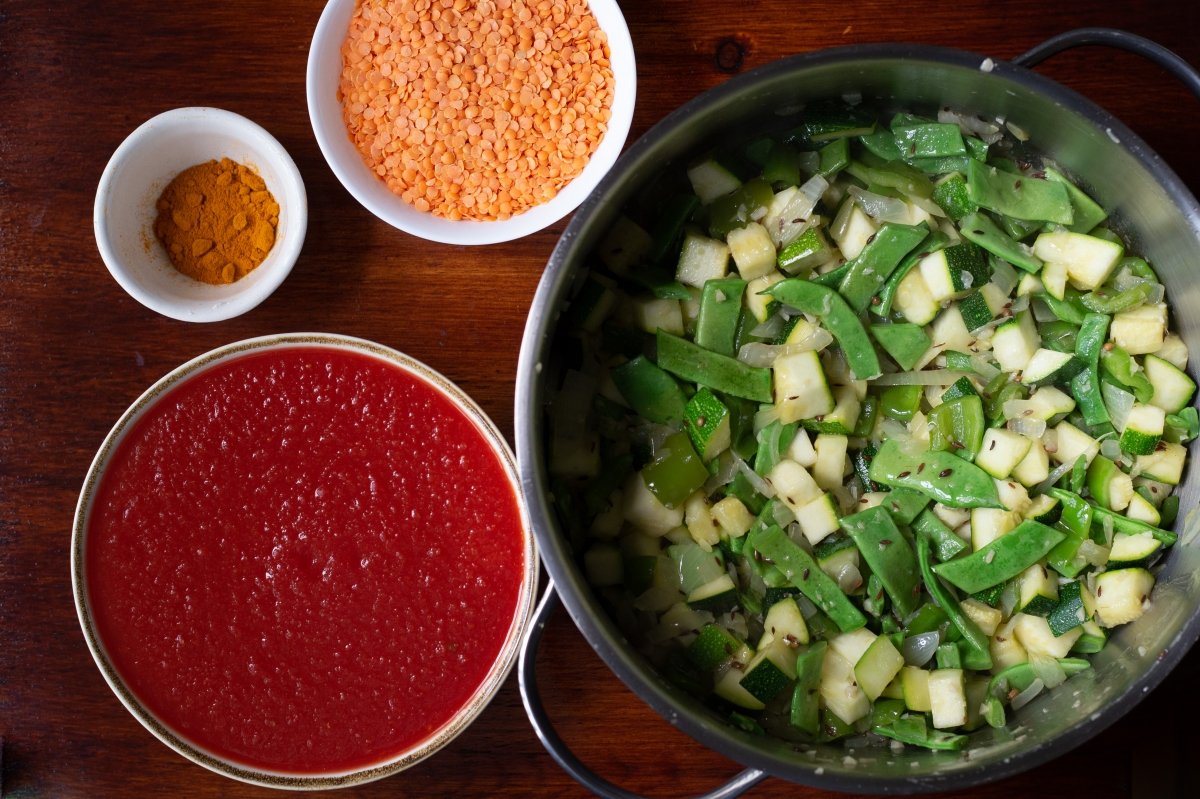 Julia Laisch
Add the coconut milk, mix and continue cooking for a few minutes. If you don't like coconut milk, you can do without it.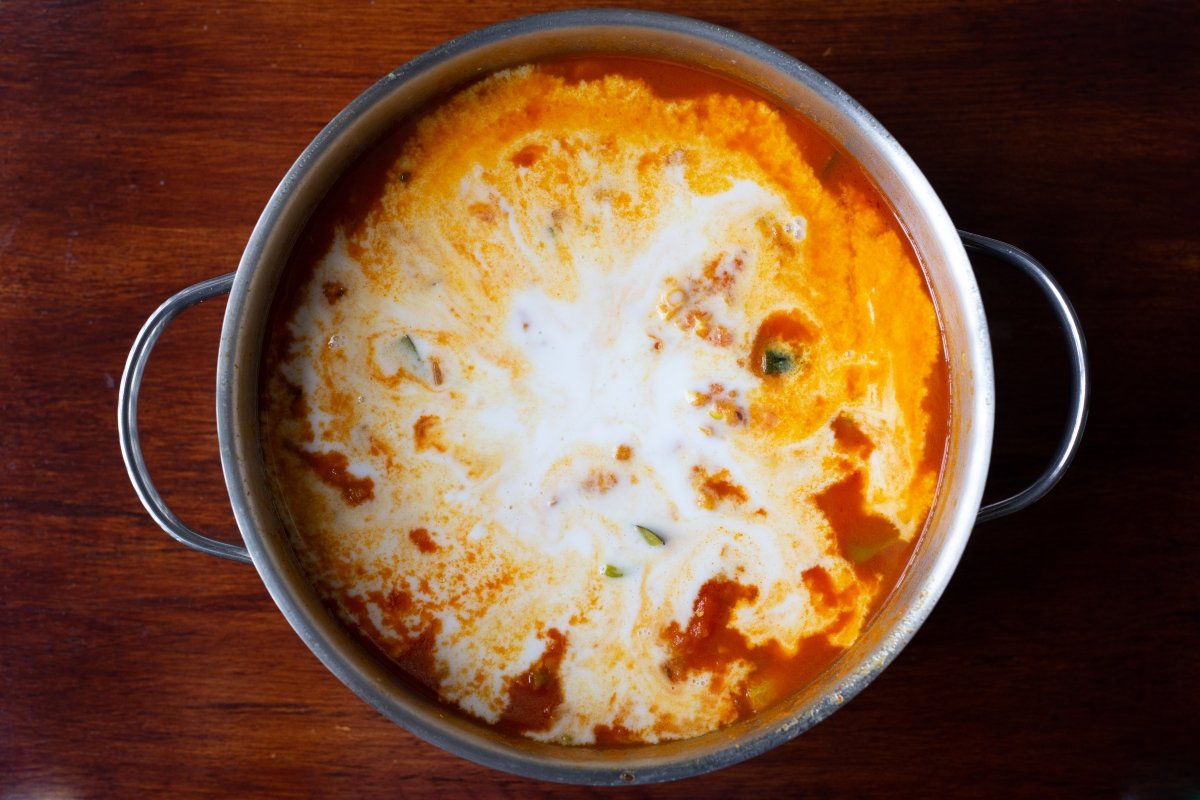 Julia Laisch
Leave for 10 minutes. Serve with fresh coriander and rice.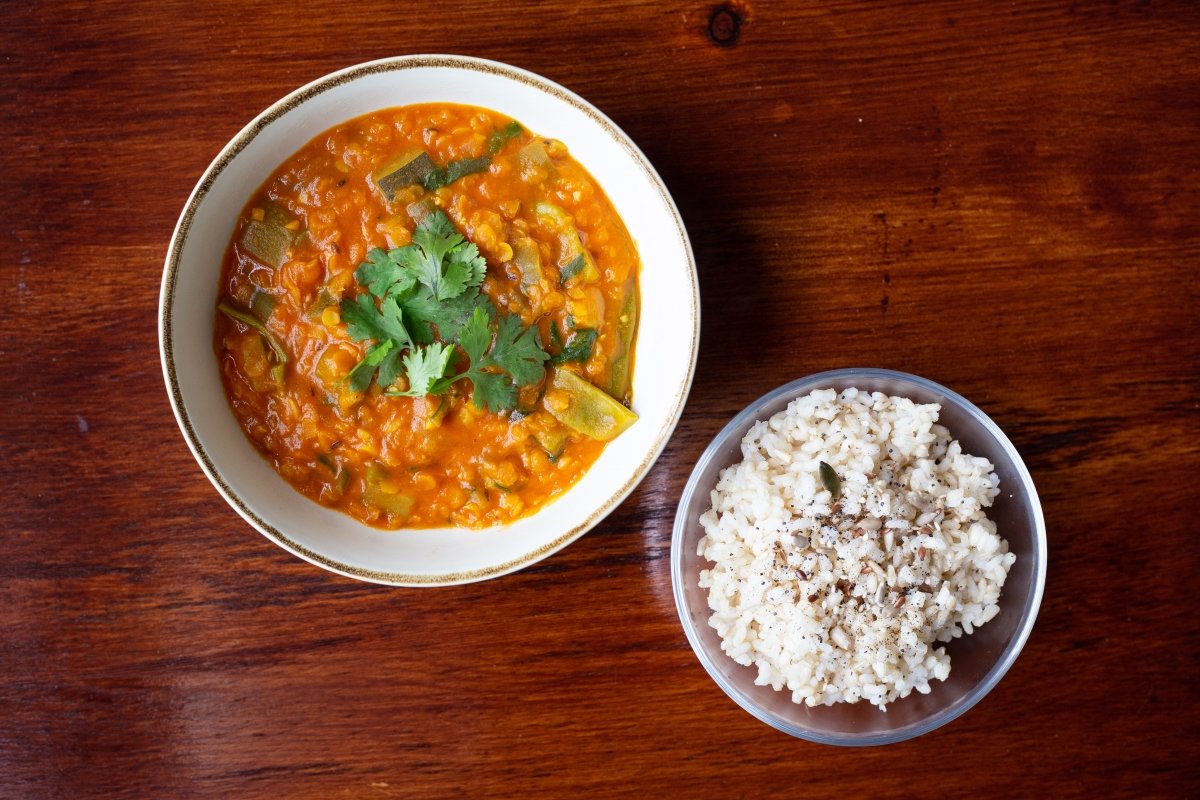 Julia Laisch
Simple preparation overview
Peel and chop the garlic. Peel and grate the ginger

In a large saucepan with olive oil, toast the cumin and coriander seeds over medium-high heat for 30 seconds

Add garlic and ginger. Fry for a few minutes

Chop the onion and peppers and add to the pot. Fry for 5 minutes

Cut the zucchini into cubes and the beans into pieces. Place in the pot, salt and sauté for another 5 minutes

Add the crushed tomatoes, lentils and turmeric. Season and mix. Cook on medium heat for 45 minutes

Add the coconut milk, mix and continue cooking for a few minutes

Leave for 10 minutes. Serve with fresh coriander and rice