Quinoa soup is a quick, easy and healthy recipe. It is made with celery, carrots, turnip and onion, but you can use any seasonal vegetables you like. The important thing is to respect the cooking times of the quinoa and that the rest of the ingredients remain al dente. An important step in the preparation of the dish is the washing quinoa to remove saponin. If the soup is not to be consumed immediately, I advise you to keep the quinoa and the broth separately with the vegetables, in this way we avoid that the quinoa absorbs all the broth.
prescribing information
Preparation time: 7 minutes

Cooking time: 57 minutes

total time: 1 hour and 4 minutes

portions: 4

Category: main course

type of cuisine: international

calories: 117 kcal per 100 g
Quinoa soup ingredients for 4 people
200 g of quinoa

400 ml of vegetable broth

1/2 stick of celery

2 carrots

1 onion

1 turnip

1 tablespoon of EVOO

salt

Pepper
For the vegetable broth:
2 liters of water

2 onions

1 stalk of celery

2 carrots

1 turnip

1 parsnip

2 tomatoes

2 tablespoons of EVOO

salt

Pepper

Fresh parsley
Monica Canova
How to make quinoa soup
In a pot with 2 liters of water, put the parsnips, turnip and peeled carrots, celery and tomatoes cut in half together with the onions cut into quarters. Bring to a boil and cook over low heat for 40 minutes. Filter and reserve.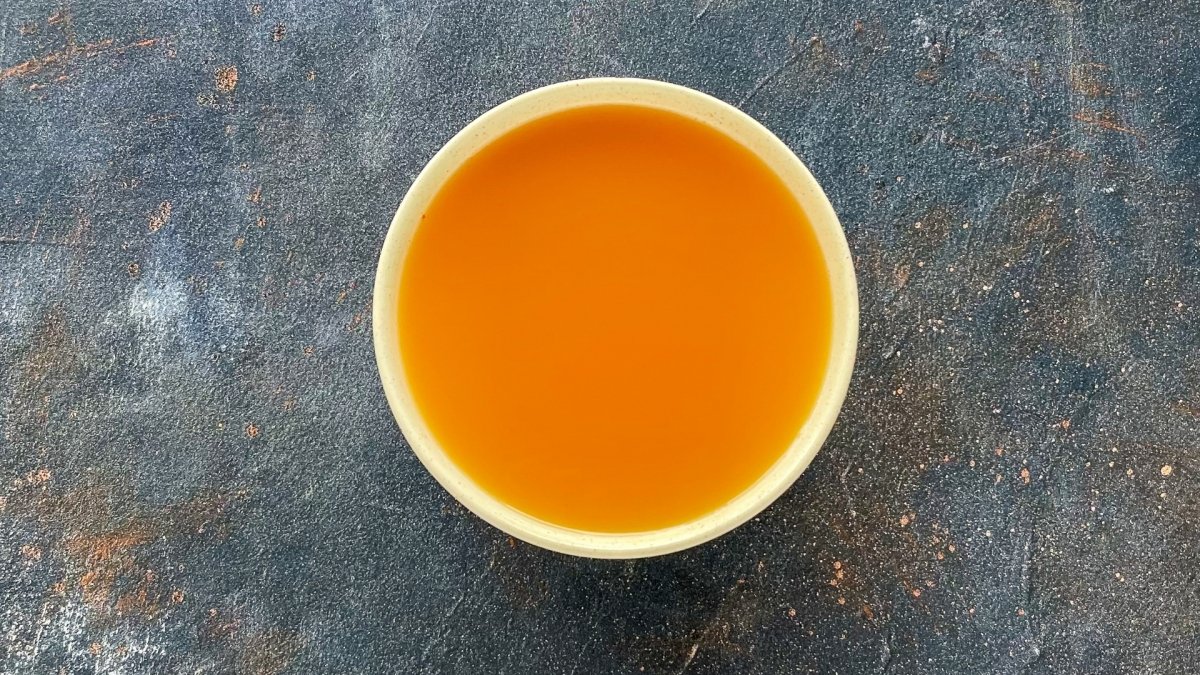 Monica Canova
Put the quinoa in a colander and wash it well under running cold water for a few minutes to remove the saponin well. Never let quinoa soak as it may absorb the saponin instead of eliminating it.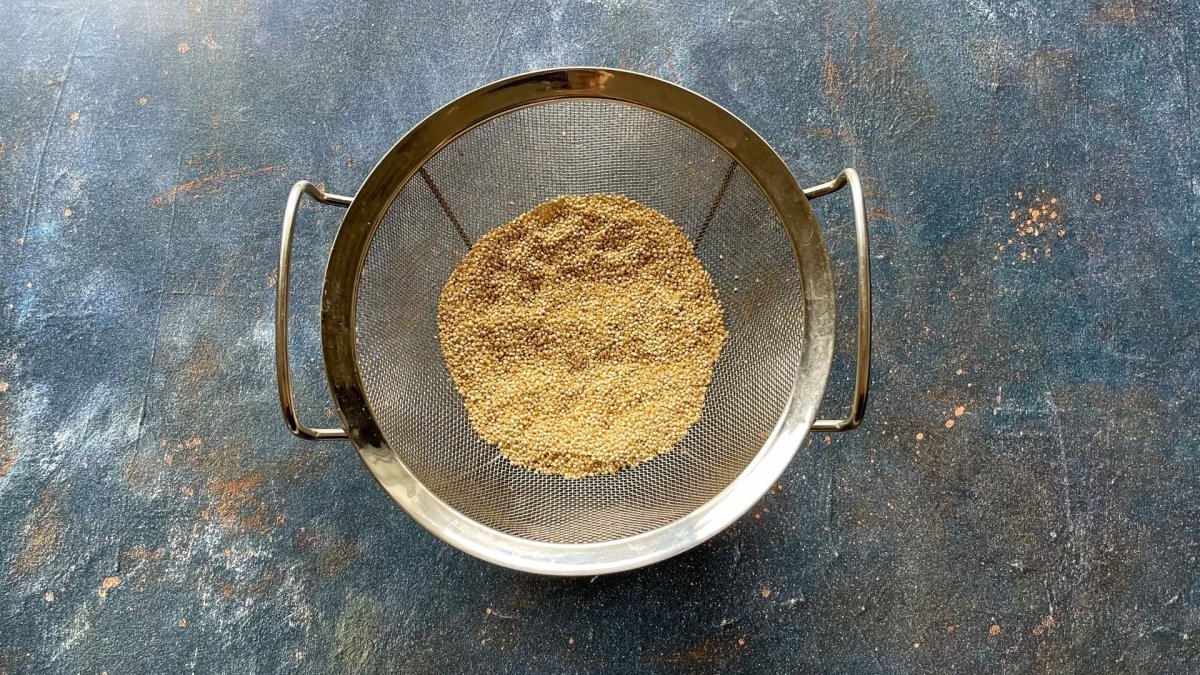 Monica Canova
In a saucepan with a tablespoon of EVOO, brown the quinoa for about 3 minutes. Remove and reserve.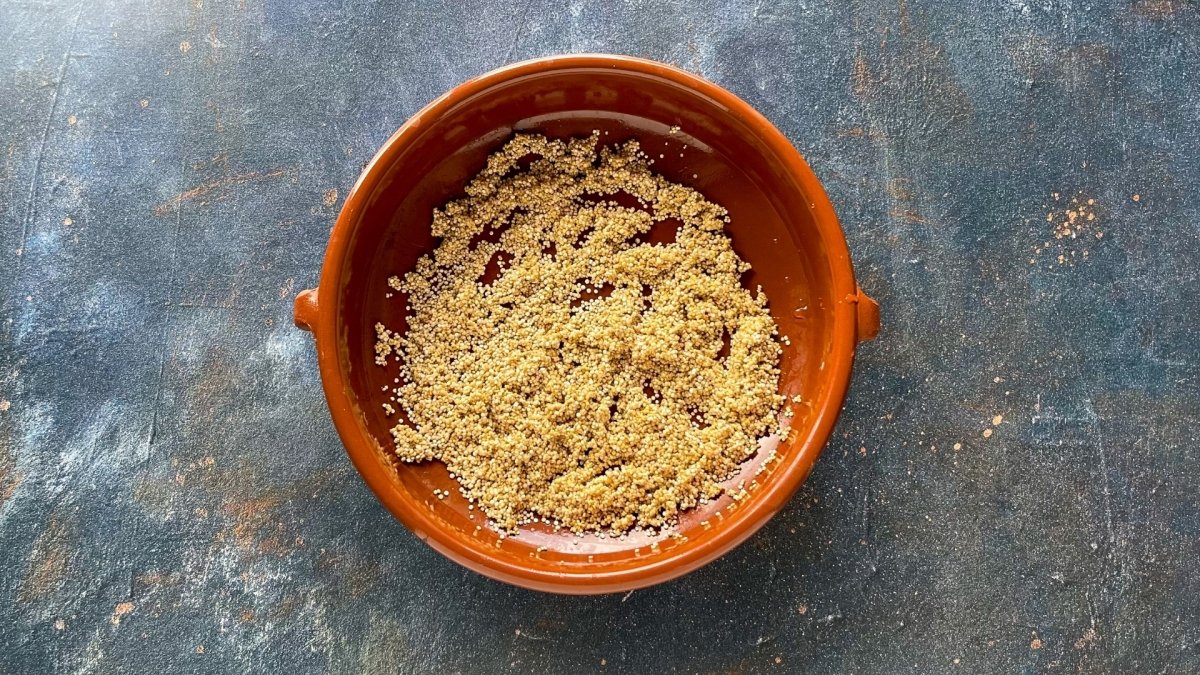 Monica Canova
Add the rest of the extra virgin olive oil to the pan and heat over low heat. Wash, peel and cut the carrots, onion, celery and turnip into brunoise.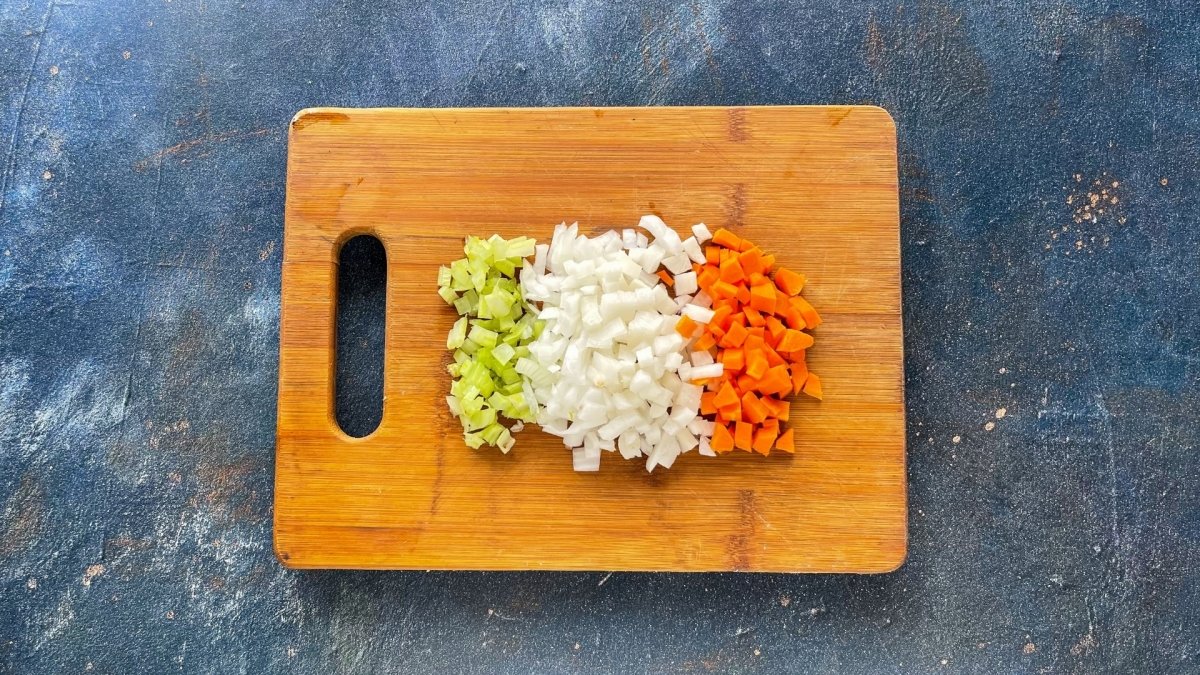 Monica Canova
Add to the pan, season with salt and pepper and brown for about 4 minutes. Personally I like vegetables al dente, but if we like them with a softer consistency, we can extend the cooking for a couple of minutes.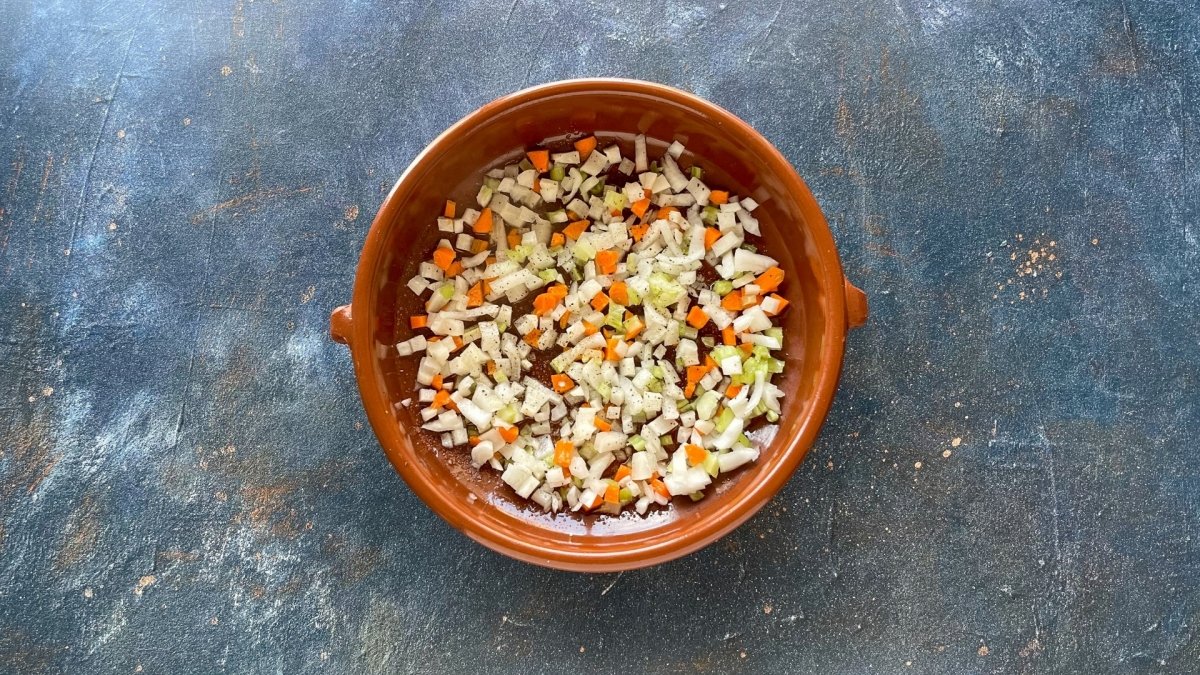 Monica Canova
Add the quinoa and mix for a minute so that all the ingredients are well blended.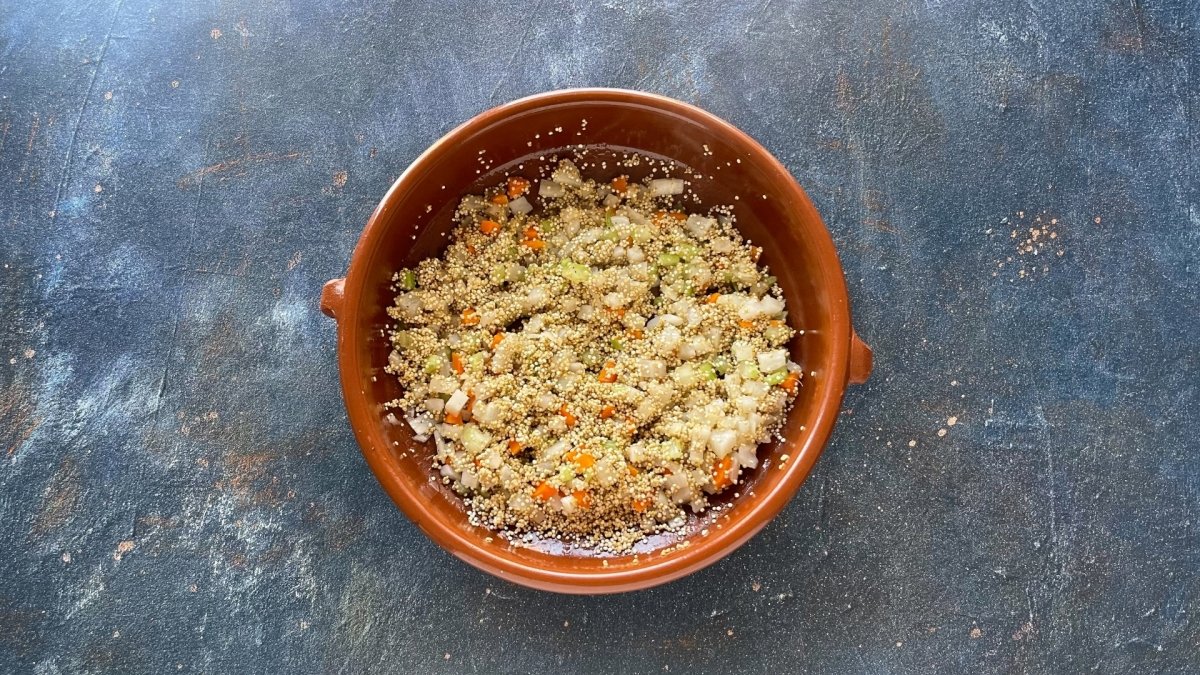 Monica Canova
Cover with the vegetable broth and when it starts to boil, over low heat, cook for 10 minutes. Cooking time may vary by manufacturer, follow package directions.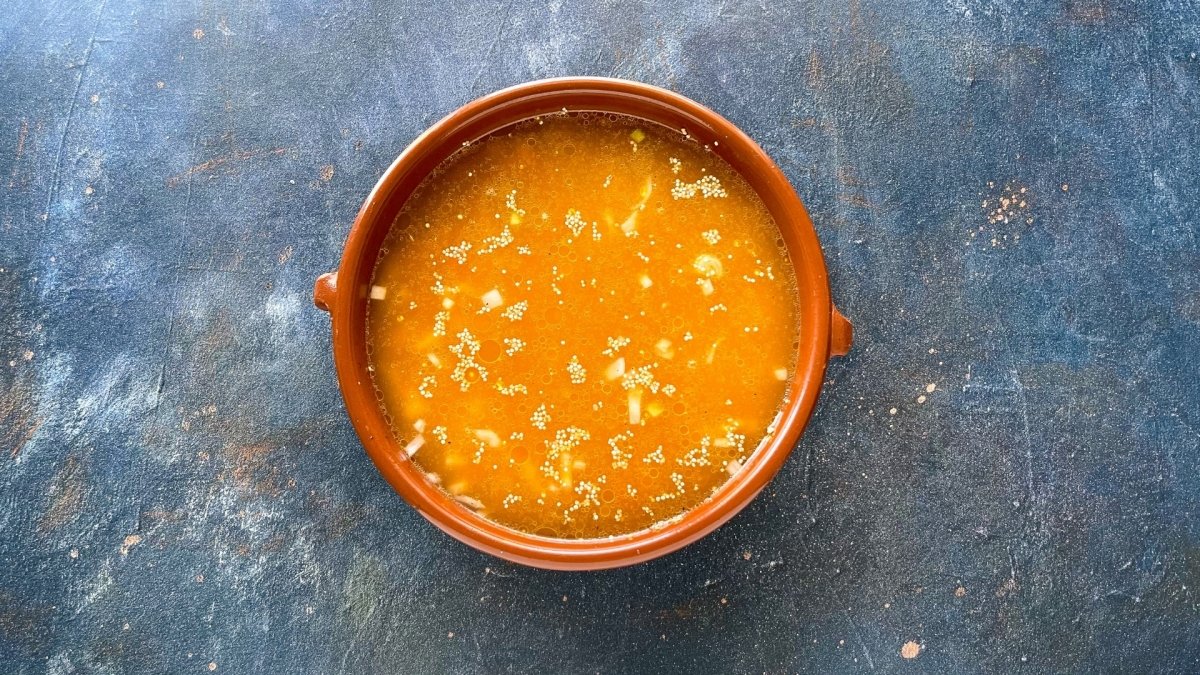 Monica Canova
Serve the quinoa soup accompanied by fresh parsley or fresh herbs to taste.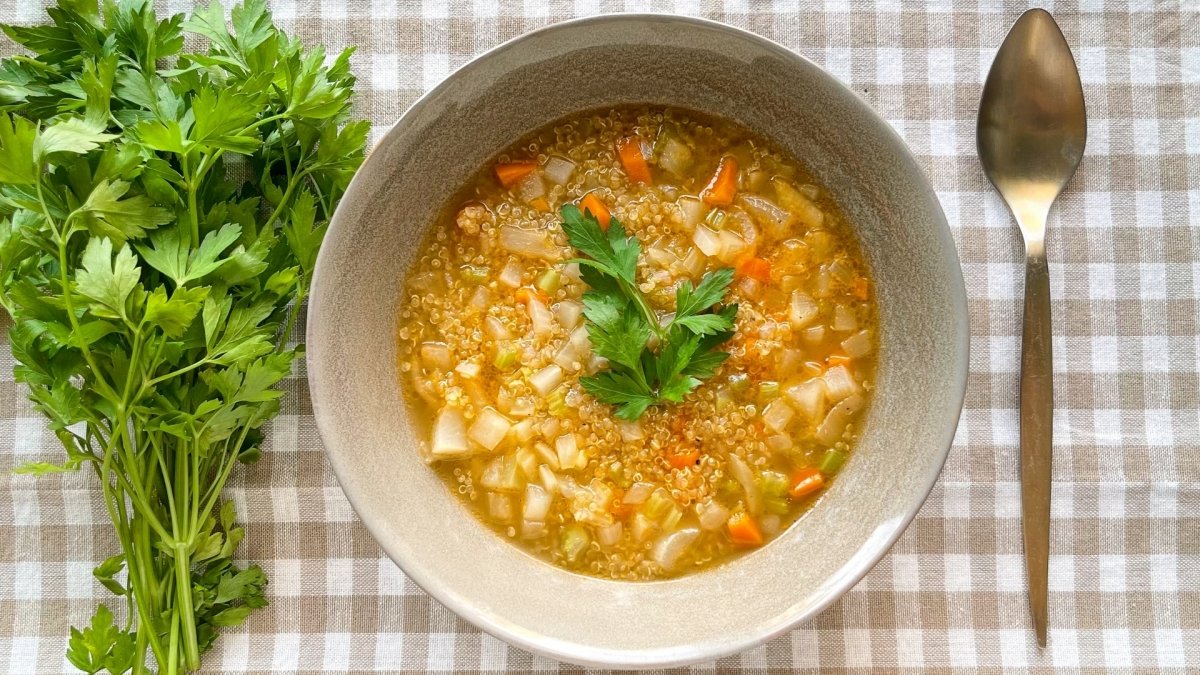 Monica Canova
Easy prep overview
Prepare the vegetable broth

Put the water in a saucepan together with the turnip, carrots, tomatoes, celery, parsnips and onion

Boil for 40 minutes and reserve

Clean the quinoa with plenty of cold water

Brown in a saucepan with a tablespoon of EVOO. Reserve

Wash, peel and brown the turnip, celery, onion and carrots

Season with salt and pepper and fry in a saucepan with a tablespoon of extra virgin olive oil for 4 minutes

Add the quinoa and mix

Cover with the broth and when it starts to boil, cook for 10 minutes.

Serve the soup accompanied by parsley or fresh herb of your choice