Total:

30 minutes


diners: 4
Making a noodle soup is a fantastic option if we want to prepare a quick and easy dinner in less than 30 minutes in the comfortable caldito version that we like so much in Spain. Now that the cold is pressing, you usually get the best dishes by the spoon such as those winter soups famous all over the world, ideal for warming up at the last moment, quickly, and thus solve every meal but you also need to have a quick alternative at hand. to do at the moment, with seasonal vegetables that give us a tasty broth even if velvety and the caloric intake is not excessive.
Pasta soups are as basic as remembering that cooked soup has noodles inside, which are nothing more than finished spaghetti, so starting from that idea we are faced with a sea of ​​possibilities swimming in our succulent broths.
How to Prepare a Comforting Vegetable Pasta Soup
Sure, we could add more vegetables to this type of vegetable soup, but now the season, in the fall, brings us cabbage and mushrooms. We could also use pumpkin or broccoli and that would be a splendid result but I always recommend adding a splash of lemon and soy sauce as it will give you more depth of flavor and final umami. You can also replace the pasta with quinoa, rice, or any cooked legume such as beans or chickpeas. If you use vegetable broth instead of water, your soup will have even more body and texture.
ingrediants

Onion, 1 unit

Large purple cauliflower, 1/2 u

Portobello mushroom, 8 u

Dry pasta (Sardinian gnocchi), 200 g

Soy sauce, 2 tbsp

Lemon, 1 unit

Salt, without

black pepper, q / s

Water or vegetable broth, 1 liter

fresh aromatic herbs, to taste
Step 1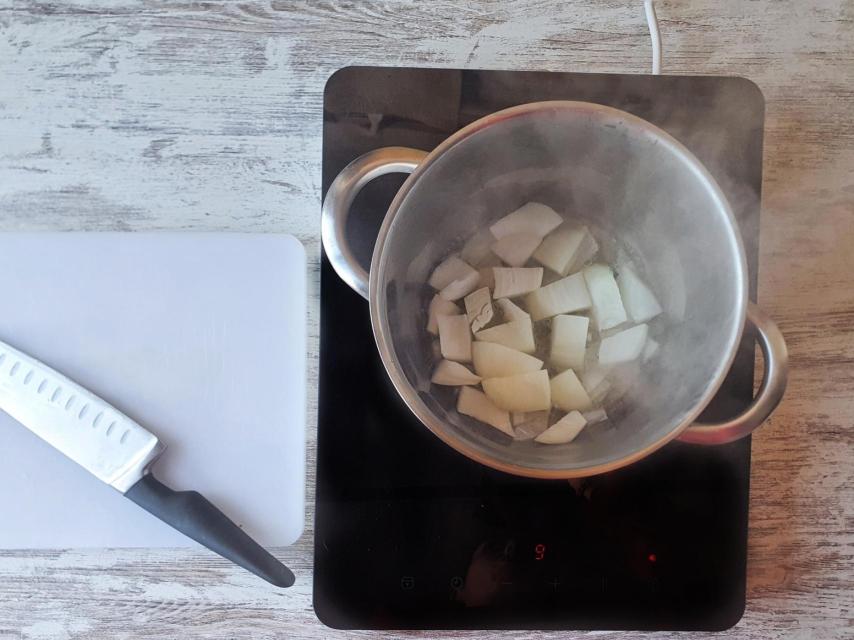 The first thing we will do to prepare our pasta, cauliflower and mushroom soup is to peel the onion by removing the two ends and chop it into medium portions, it must not be very small but not excessively large. We will put this onion in a pan with a drizzle of oil and salt over medium heat and it will have to be lightly sautéed for 3 minutes, without browning much but becoming slightly transparent.
Step 2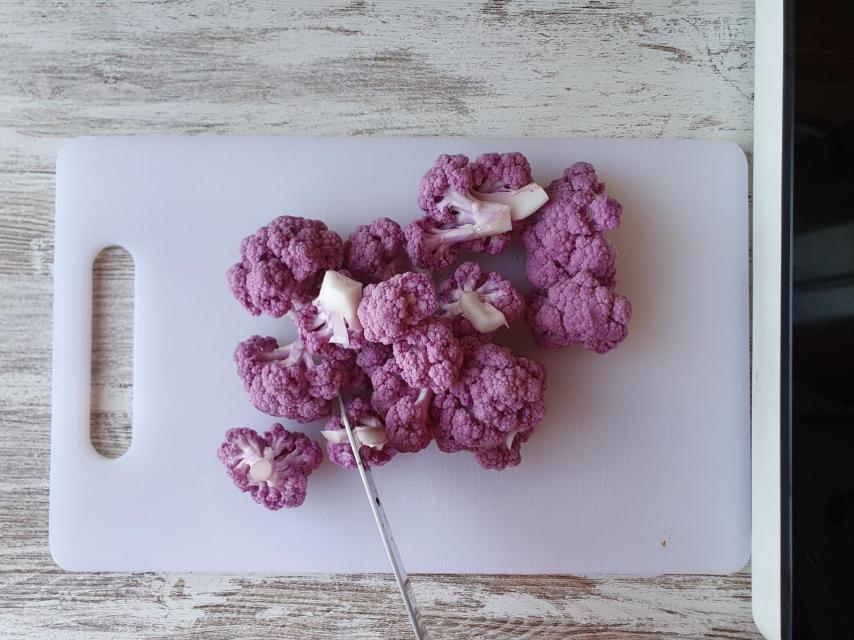 Meanwhile, cut the cauliflower florets, small, and wash the mushrooms and cut them into quarters.
Step 3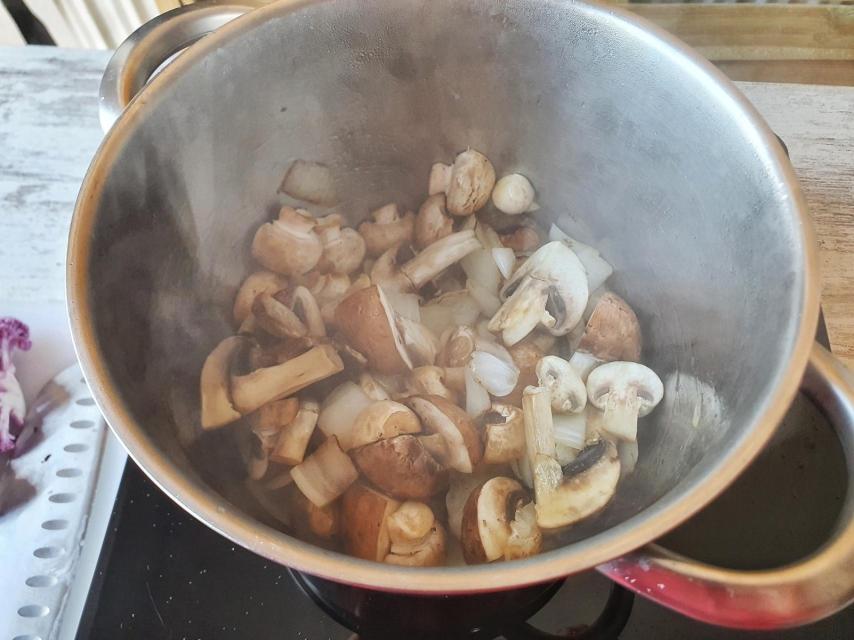 Add the mushrooms, let them soften slightly and cover with the broth. Bring to the boil. Then add the cauliflower and cook over high heat for 8 minutes.
Step 4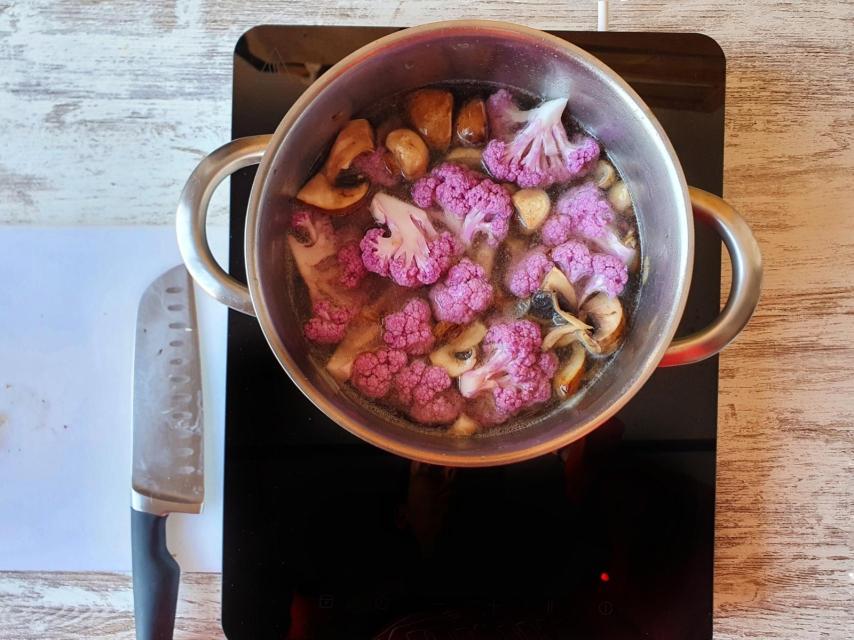 In another saucepan with boiling salted water, boil the pasta according to the manufacturer's instructions. Drain and cool quickly with cold water.
step 5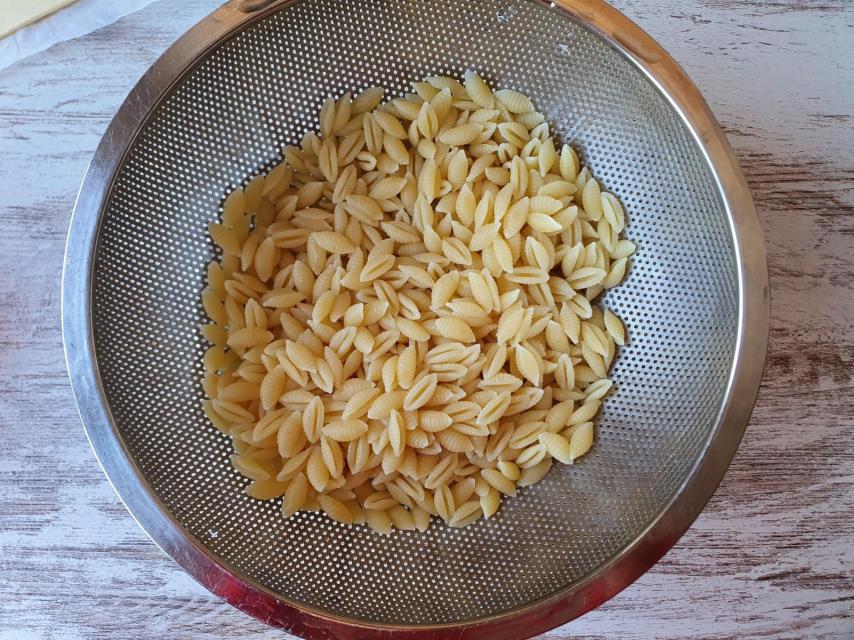 When the cauliflower is already tender, add the soy sauce, a squeeze of lemon and the fresh herbs we want. Season with salt and black pepper and finally add the pasta cooked al dente; It is always better to leave the cooked pasta a minute less than recommended so that it will later finish cooking in the soup itself and then make sure that it does not go too far, which would be the most unpleasant.
More soups for the fall
Follow the topics that interest you
.