This pumpkin and lentil dish plays with the flavor contrast of the pumpkin – sweet – and the final puree – spicy and sour – resulting in a dish that is fresh and appetizing. I chose to puree a ladleful of soup at the end to add more creaminess, but it's not essential.
Recipe Information
preparation time: 20 minutes

cooking time: 1 hour

total time: 1 hour and 20 minutes

portions: 4

category: Main dish

type of cuisine: Spanish

calories: 400 kcal per serving
Ingredients of the lentils with pumpkin for 4 people
200 g Pardina lentils

500 grams of pumpkin

250 grams of onion
Anna Mayr
For the puree:
cumin

oregano

2 cloves of garlic

50 grams of stale bread

2 tablespoons red wine vinegar

olive oil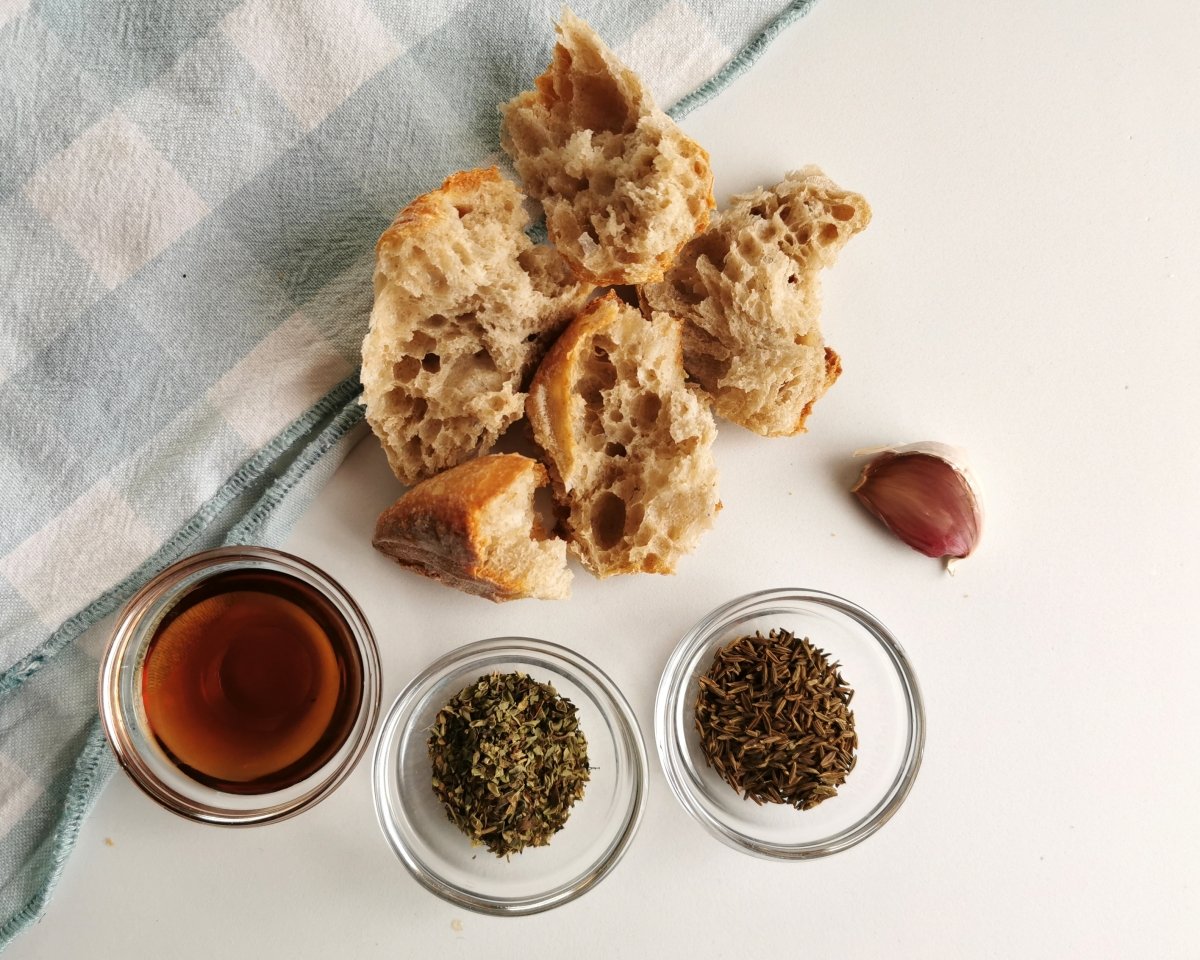 Anna Mayr
How to make pumpkin lentils
Chop the onion and dice the pumpkin.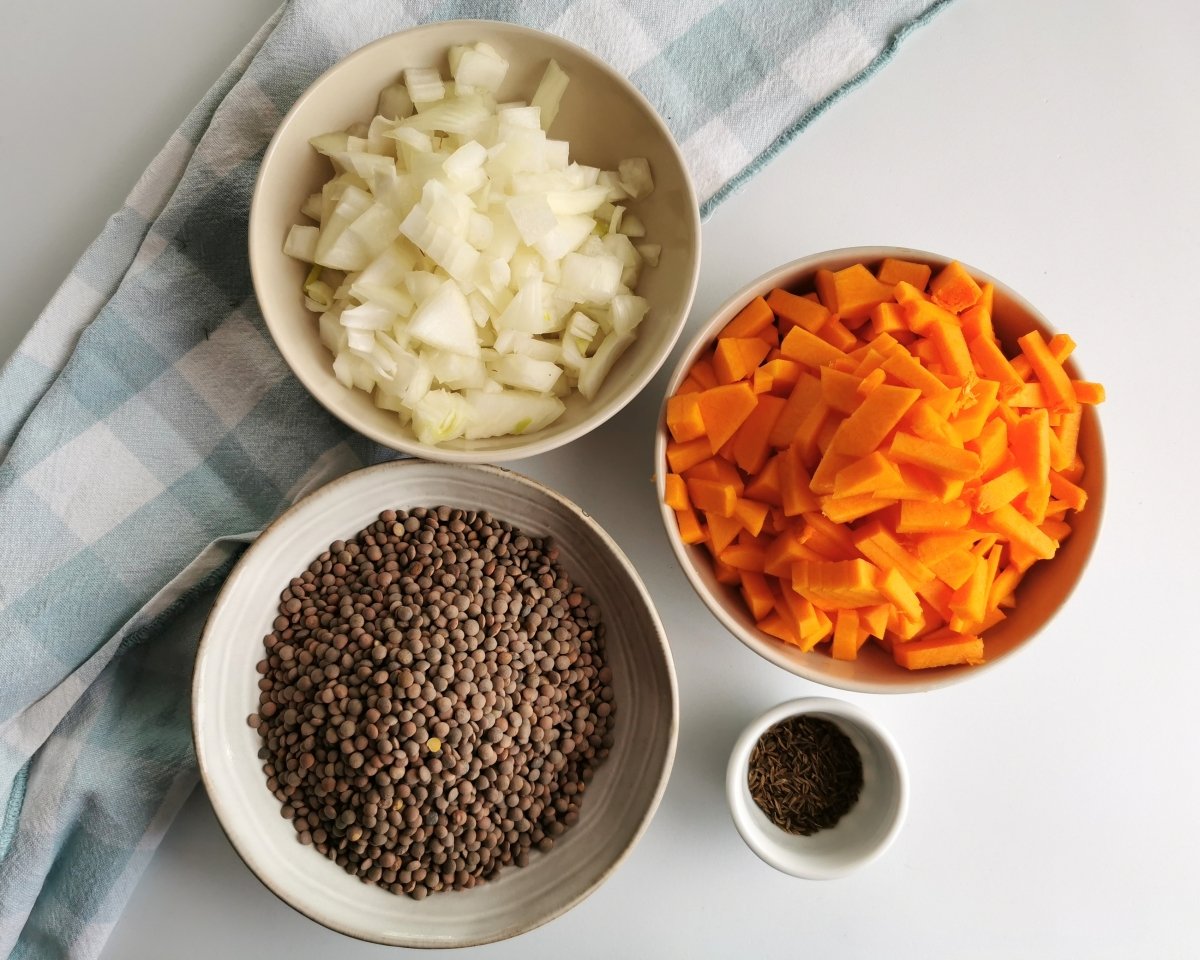 Anna Mayr
In a saucepan – better if it has a thick bottom – sauté the onion in a few tablespoons of olive oil.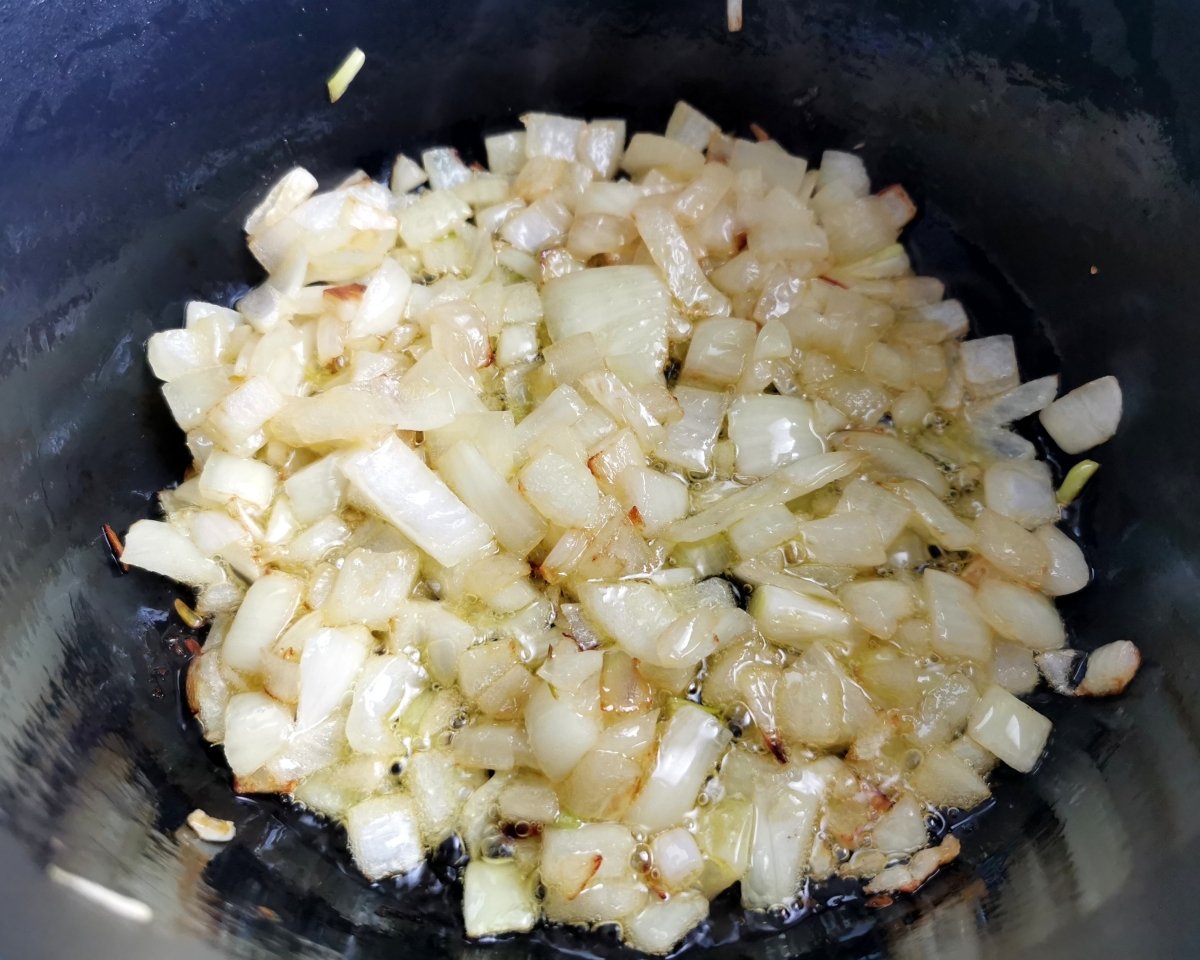 Anna Mayr
When the onion is translucent, add the squash and sauté for a few minutes.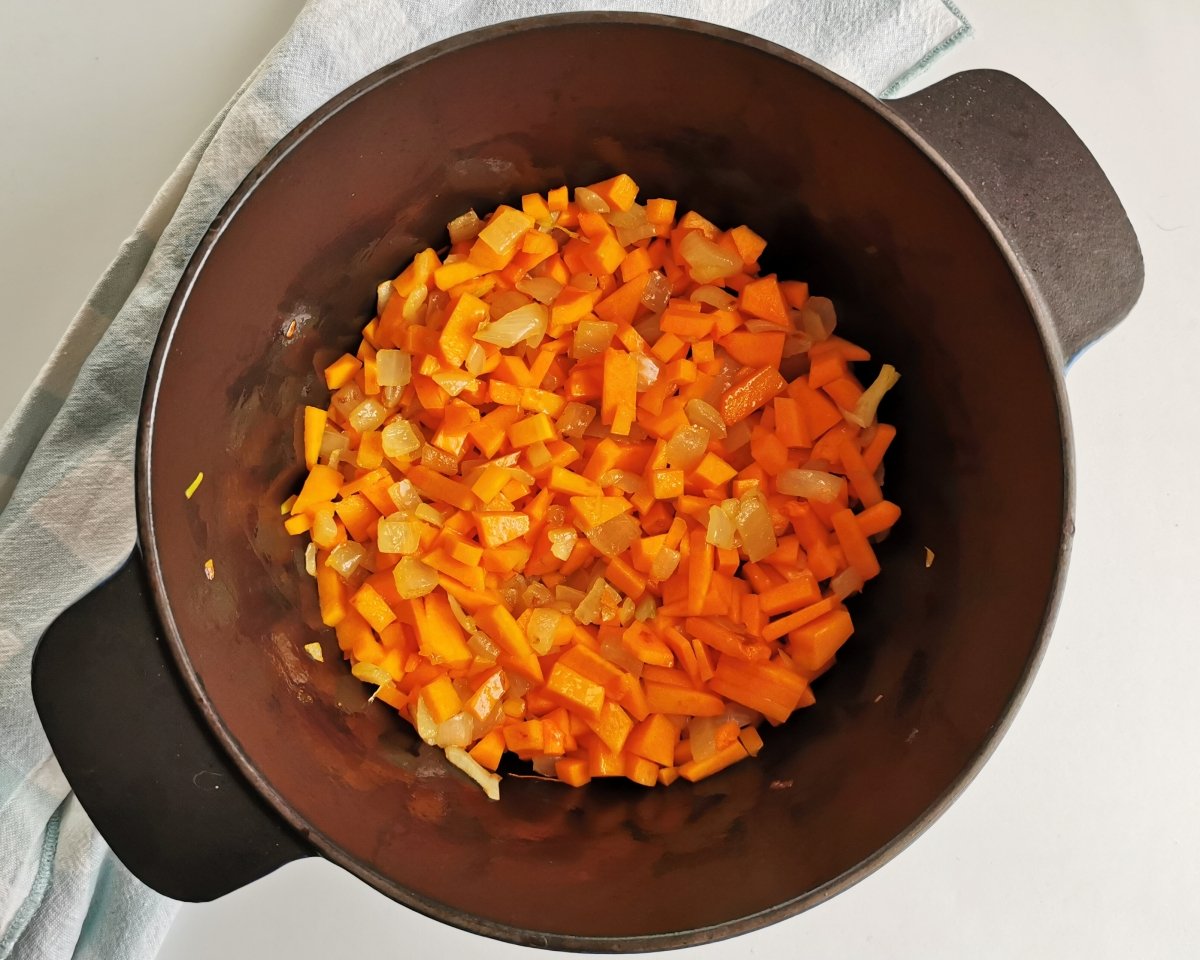 Anna Mayr
Add the lentils and mix well.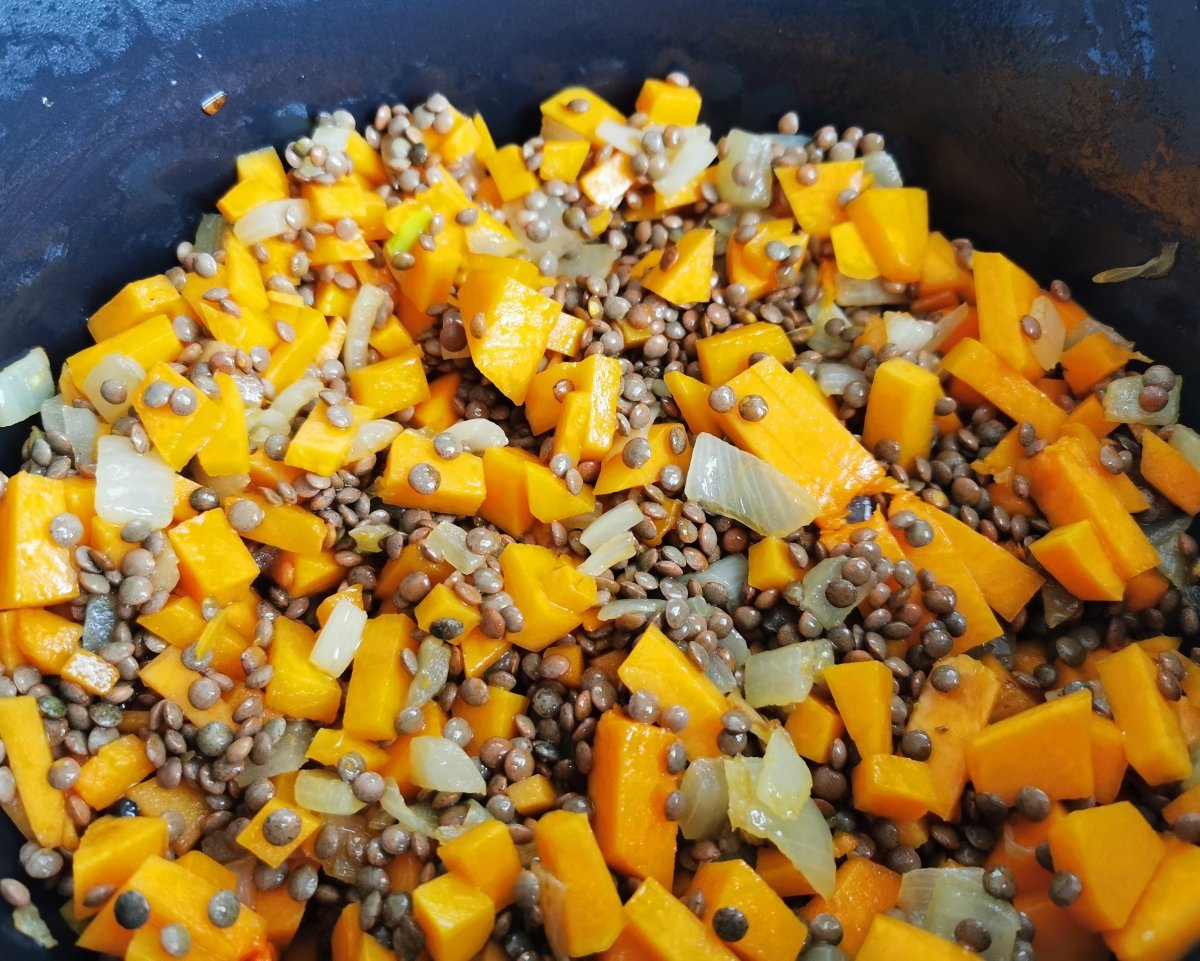 Anna Mayr
Add cold water until it covers at least 3 fingers. Cover and cook over low heat until lentils are tender.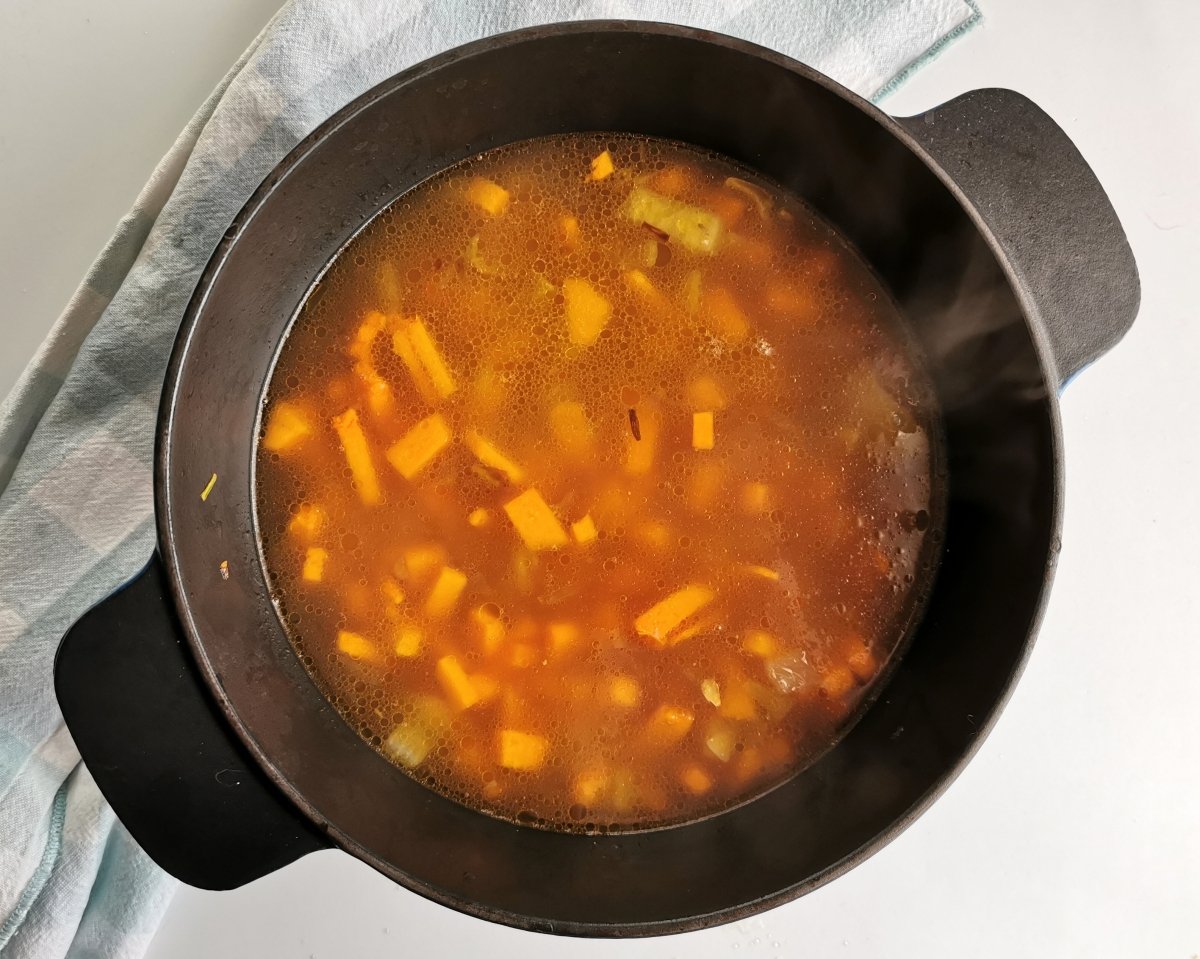 Anna Mayr
Prepare the puree. Heat a few fingertips of olive oil in a saucepan and add the bread in pieces and the garlic in pieces. Fry until the bread is crispy.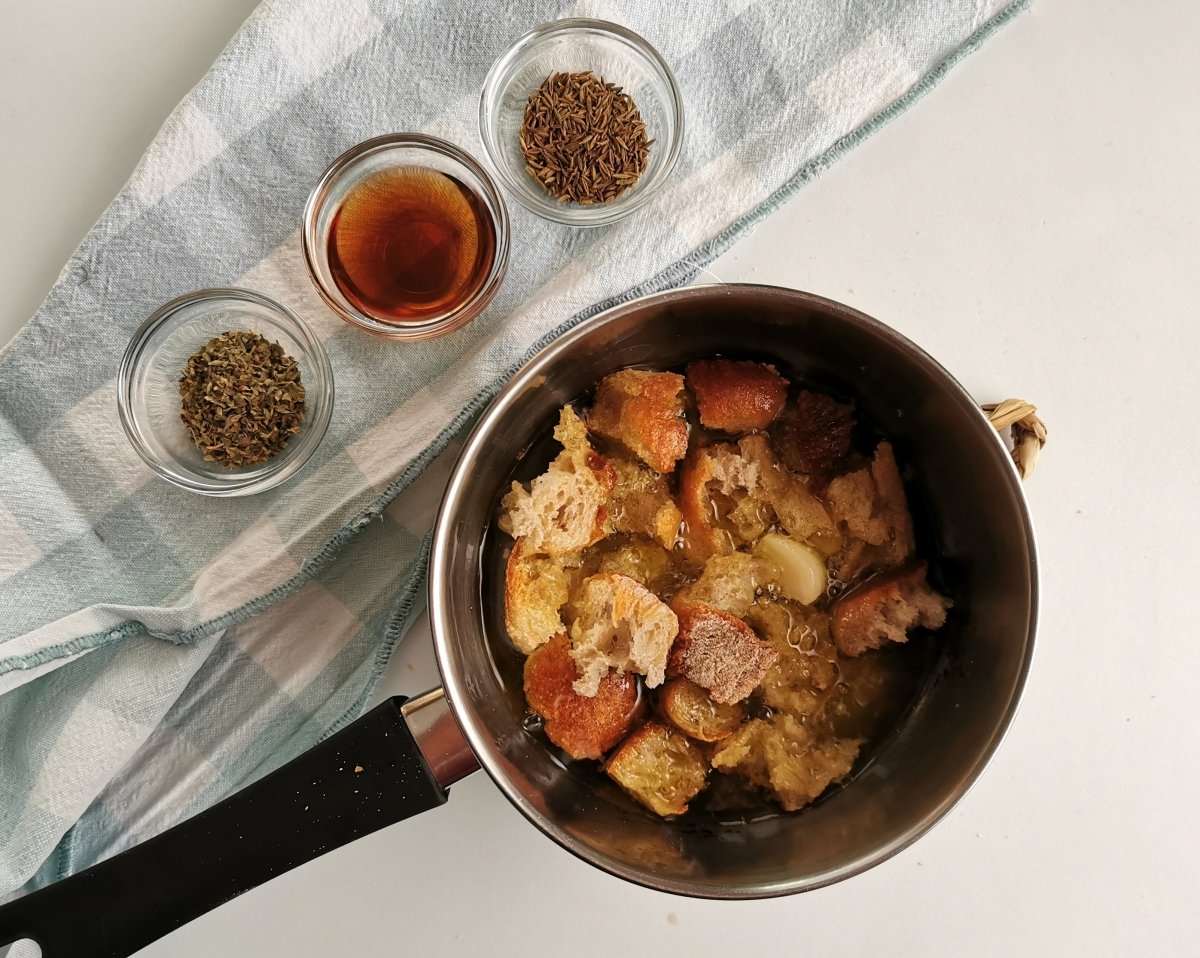 Anna Mayr
Remove excess oil and add oregano and cumin. Leave to heat for a few seconds.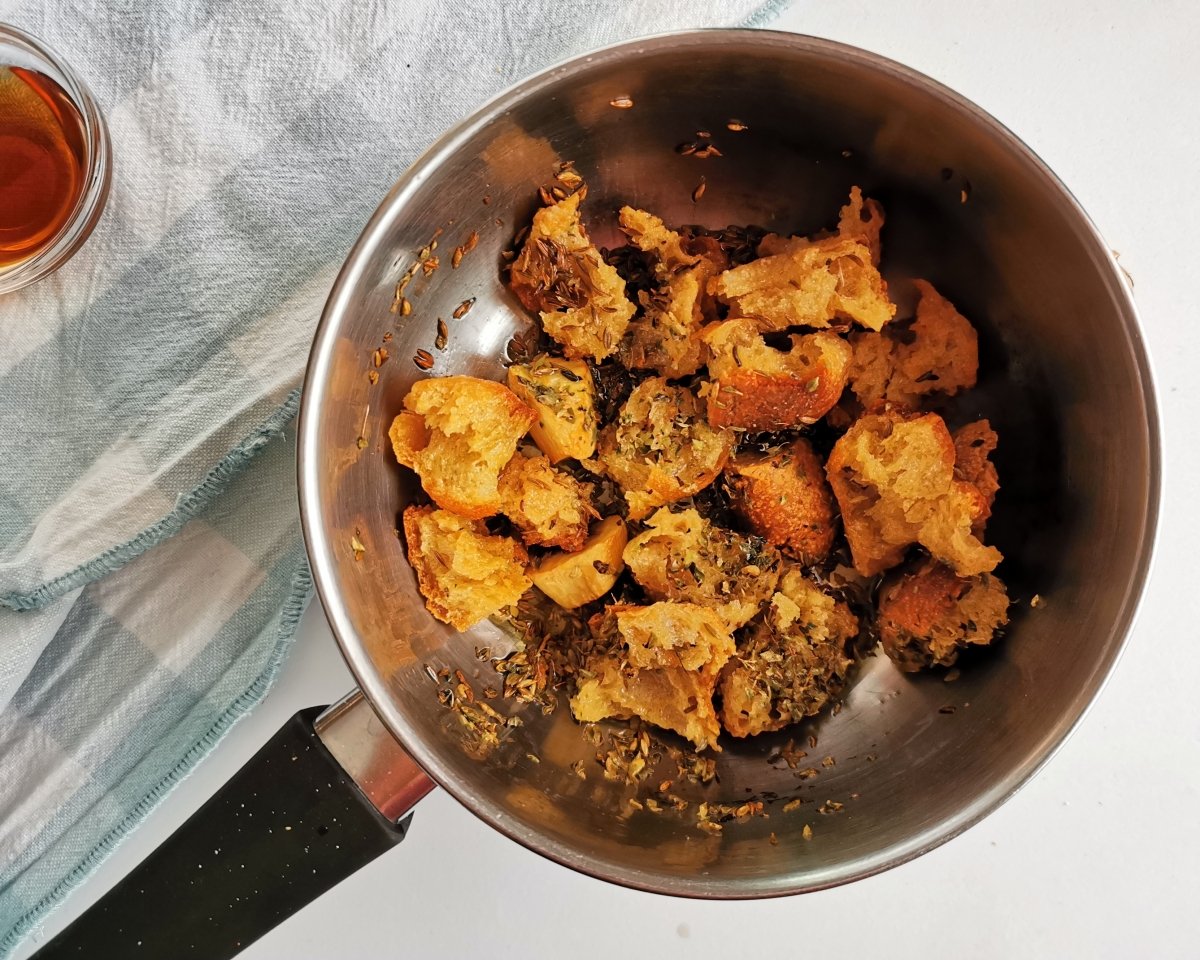 Anna Mayr
Place the bread in a mortar, add the vinegar and mash well.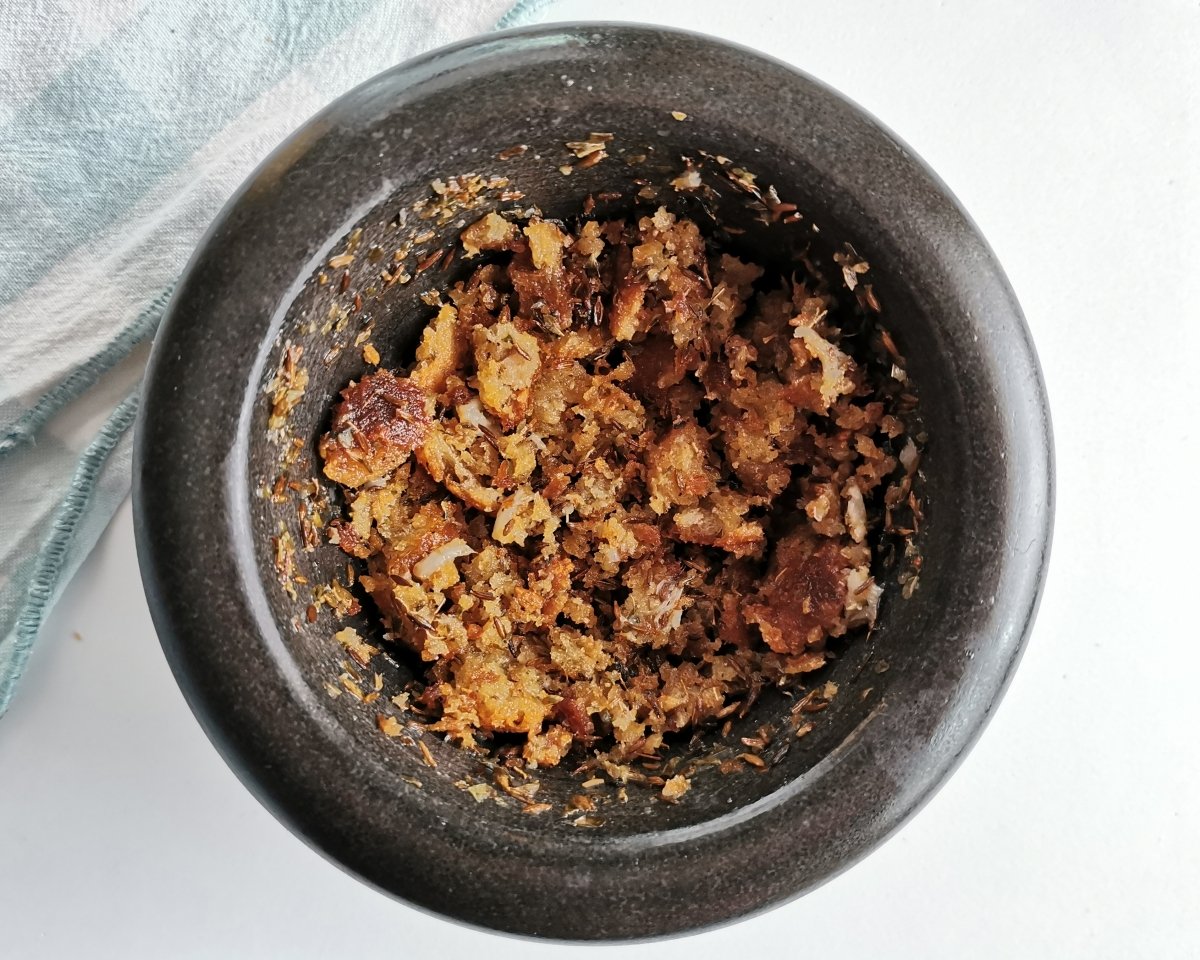 Anna Mayr
Add the puree to the saucepan and, if you want a slightly creamy texture, put a ladleful of the soup through the blender. Salt and serve.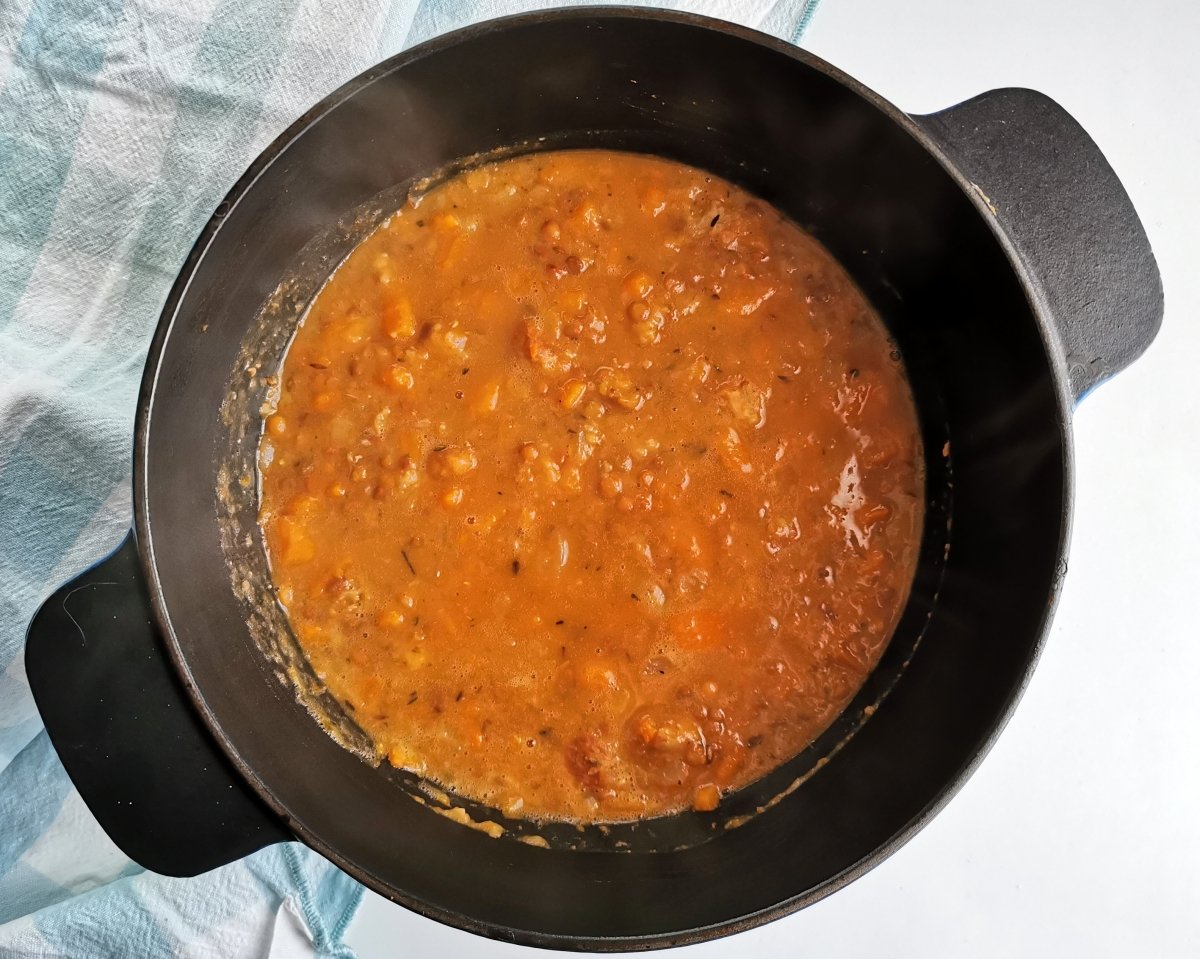 Anna Mayr
Simple preparation overview
Fry onion

Add the pumpkin and fry for a few minutes.

Add the lentils, mix and add cold water until at least 3 fingers are covered. Cook until the lentils are soft

Prepare Majado: Fry the bread and garlic in olive oil

Remove excess oil and add oregano and cumin

Place the bread in a mortar, add the vinegar and mash well

Pour the puree into the saucepan, mix and serve