We can enrich a simple lentil dish in many ways. Today I propose these lentils with chicken breast and mushrooms. So, to the high-quality proteins that the lentils have, we add the lean proteins of the chicken breasts, while the mushrooms add a lot of flavor and umami.
A dish that was originally an appetizer is transformed into a single dish, a main course that is very easy to prepare. Plus: It freezes really well, so you can make more and save it for a day if you're in a hurry.
Recipe Information
preparation time: 15 minutes

cooking time: 45 minutes

total time: 1 hour

portions: 4

category: Main dish

type of cuisine: Spanish

calories: 400 kcal per serving
Ingredients of lentils with chicken and mushrooms for 4 people
200 grams of lentils

1 onion

250 grams of mushrooms

2 cloves of garlic

1 chicken breast

1 liter of water or chicken broth

Extra virgin olive oil

Salt

pepper

thyme (optional)
Anna Mayr
How to make lentils with chicken and mushrooms
Chop the onion and sauté in extra virgin olive oil.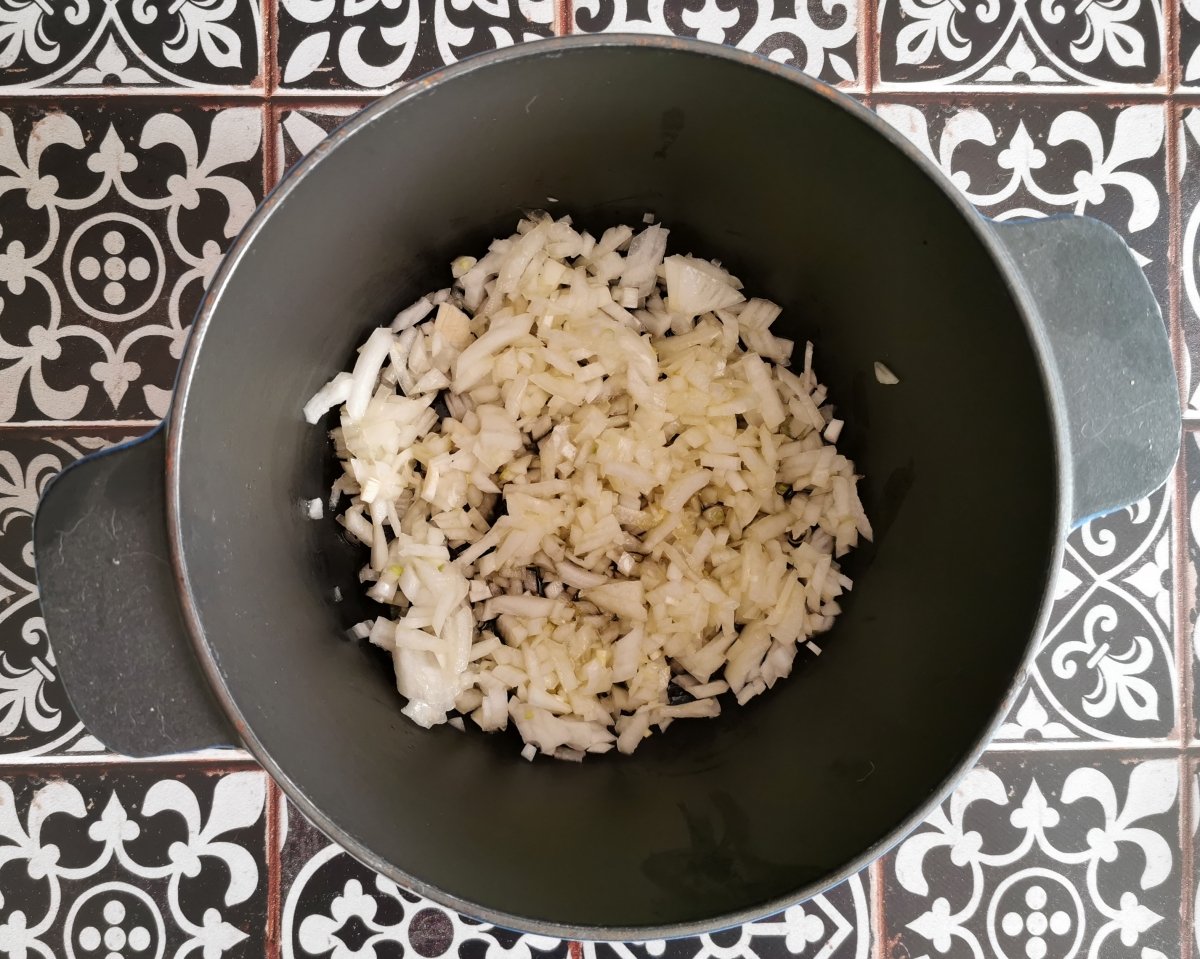 Anna Mayr
Add the lentils, sauté for a few minutes and cover with 1 liter of water (or chicken stock, although the lentils add enough flavor). Cover and cook on low heat for about 40 minutes.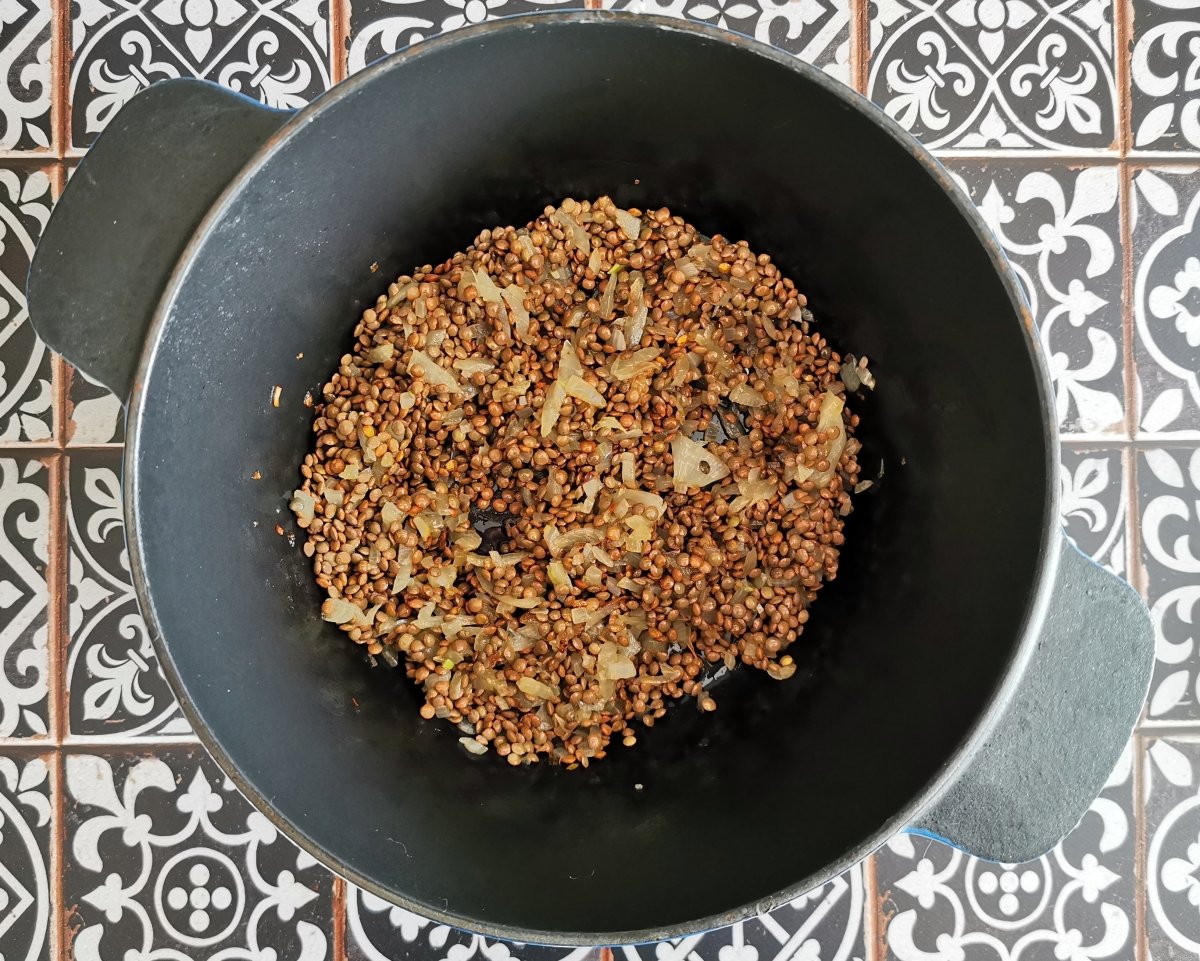 Anna Mayr
Cut the chicken breast into cubes. Dice the mushrooms.
Fry the chicken in a pan with extra virgin olive oil until golden brown on the outside.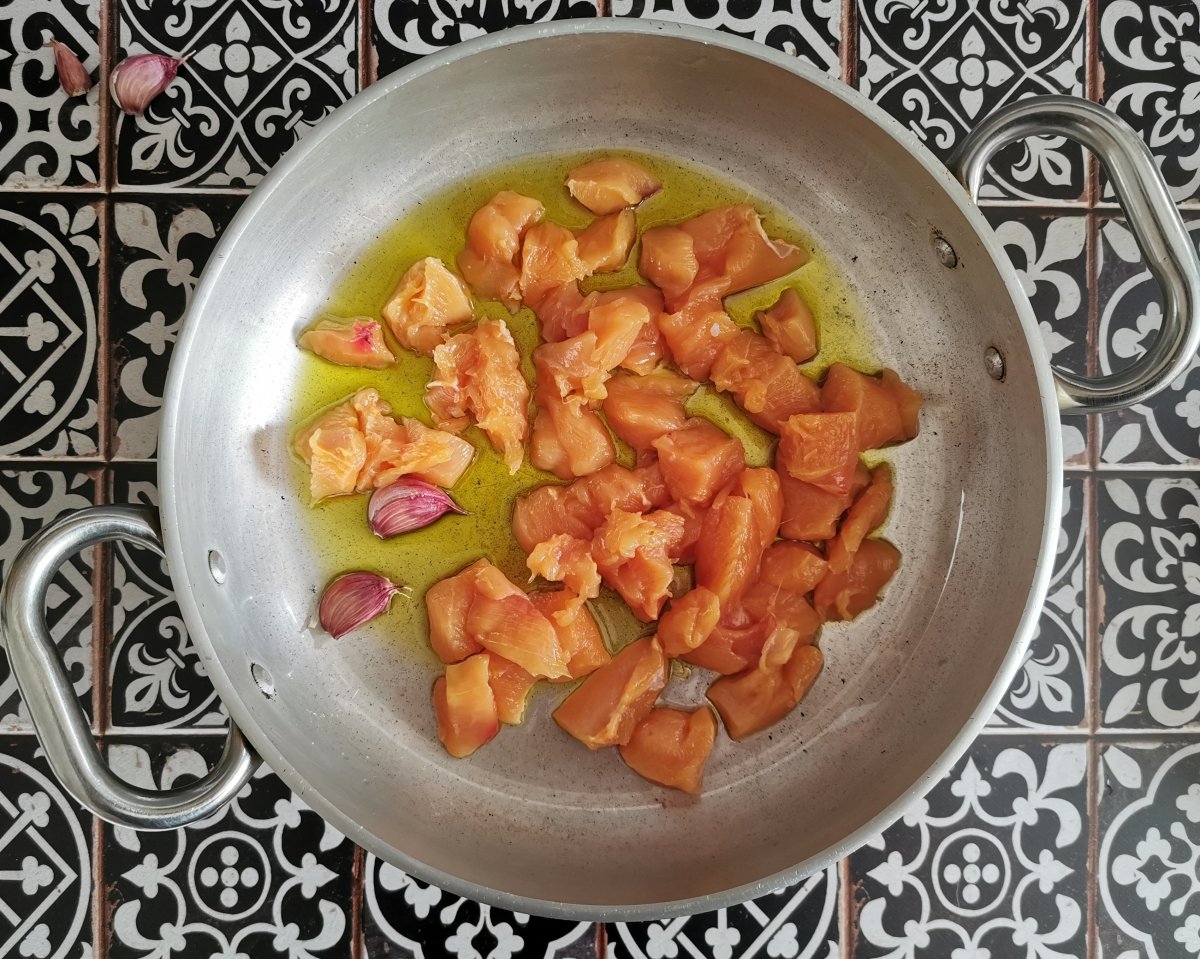 Anna Mayr
Add the whole unpeeled garlic cloves and a few sprigs of thyme, if using.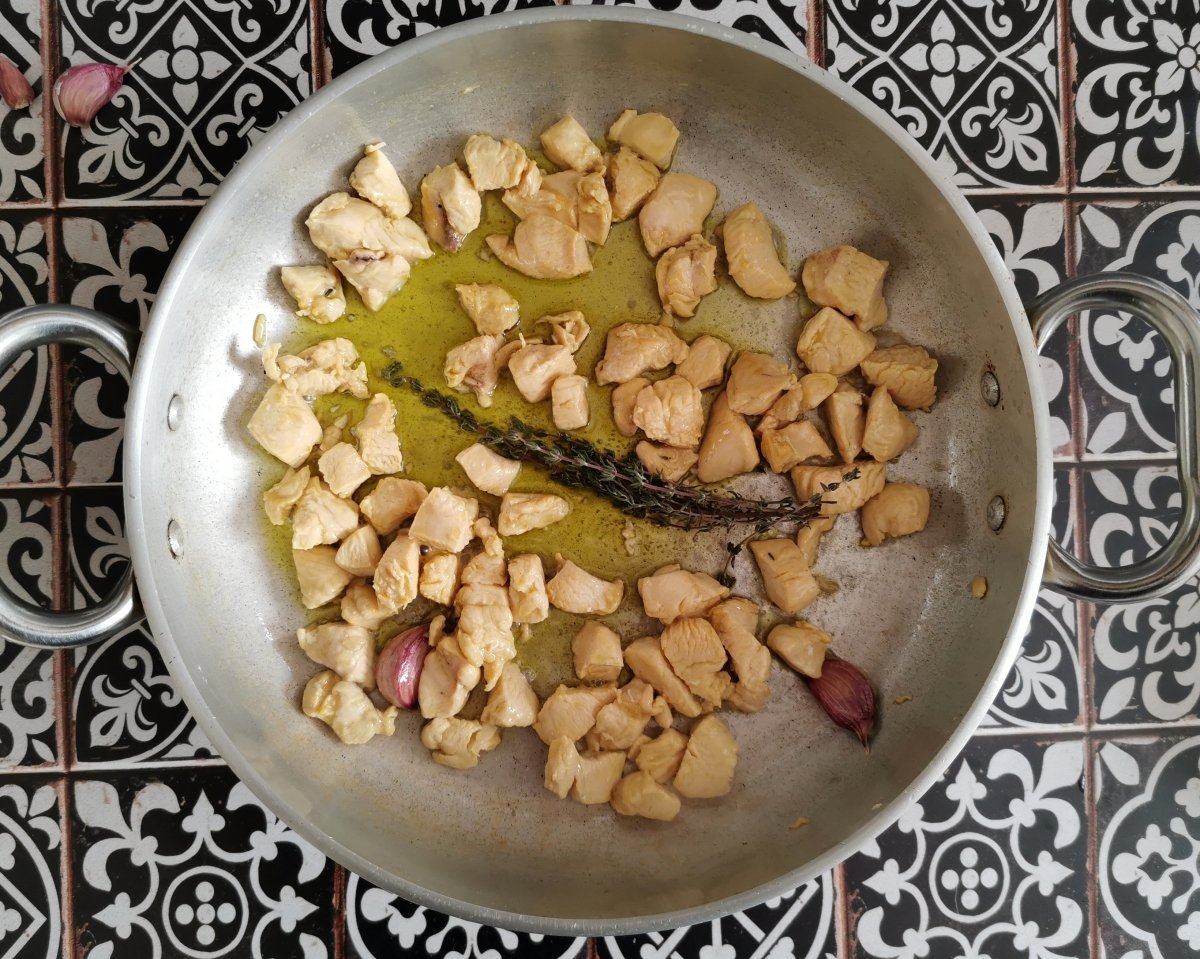 Anna Mayr
Add the mushrooms.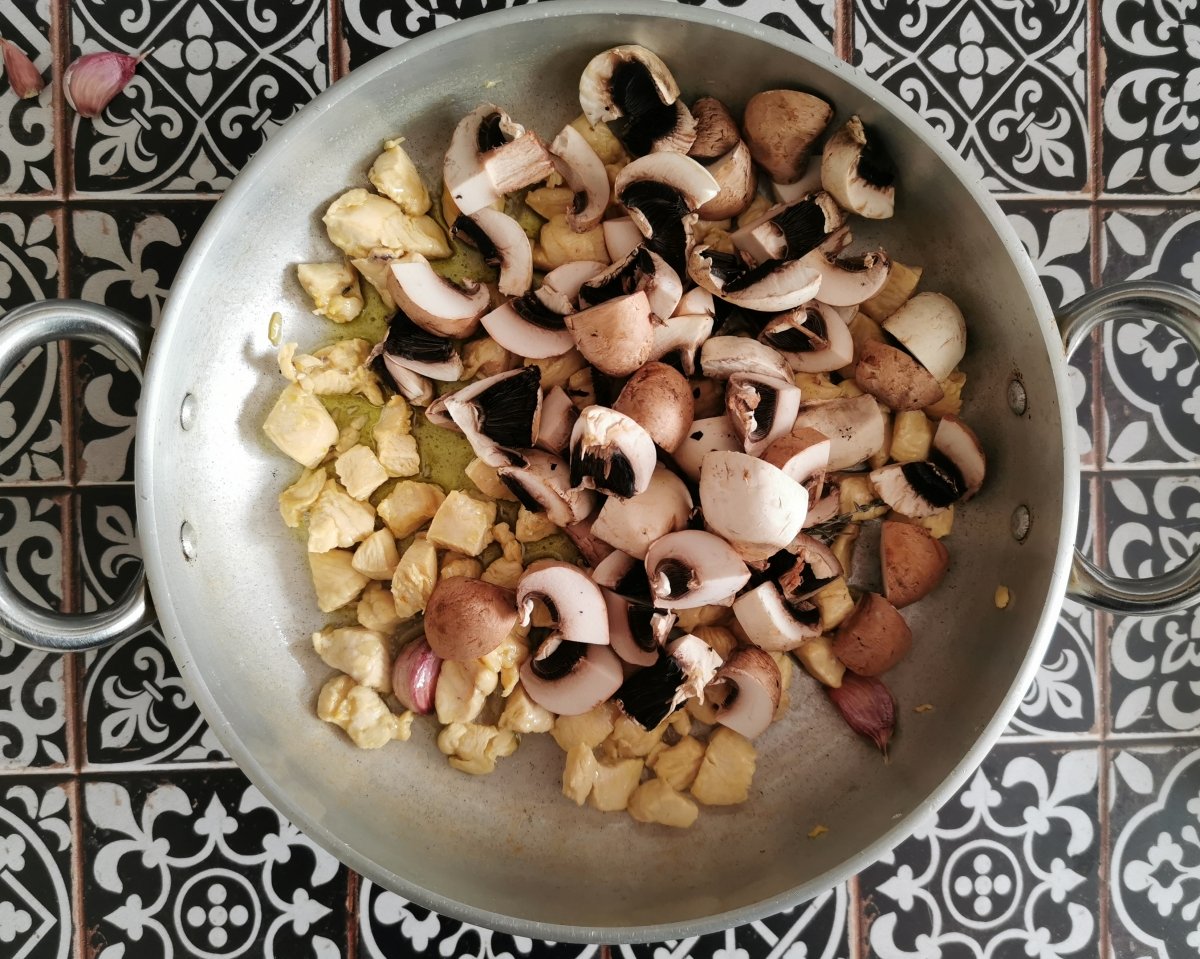 Anna Mayr
Fry and when the mushrooms release their water, scrape the bottom to integrate all the flavors well.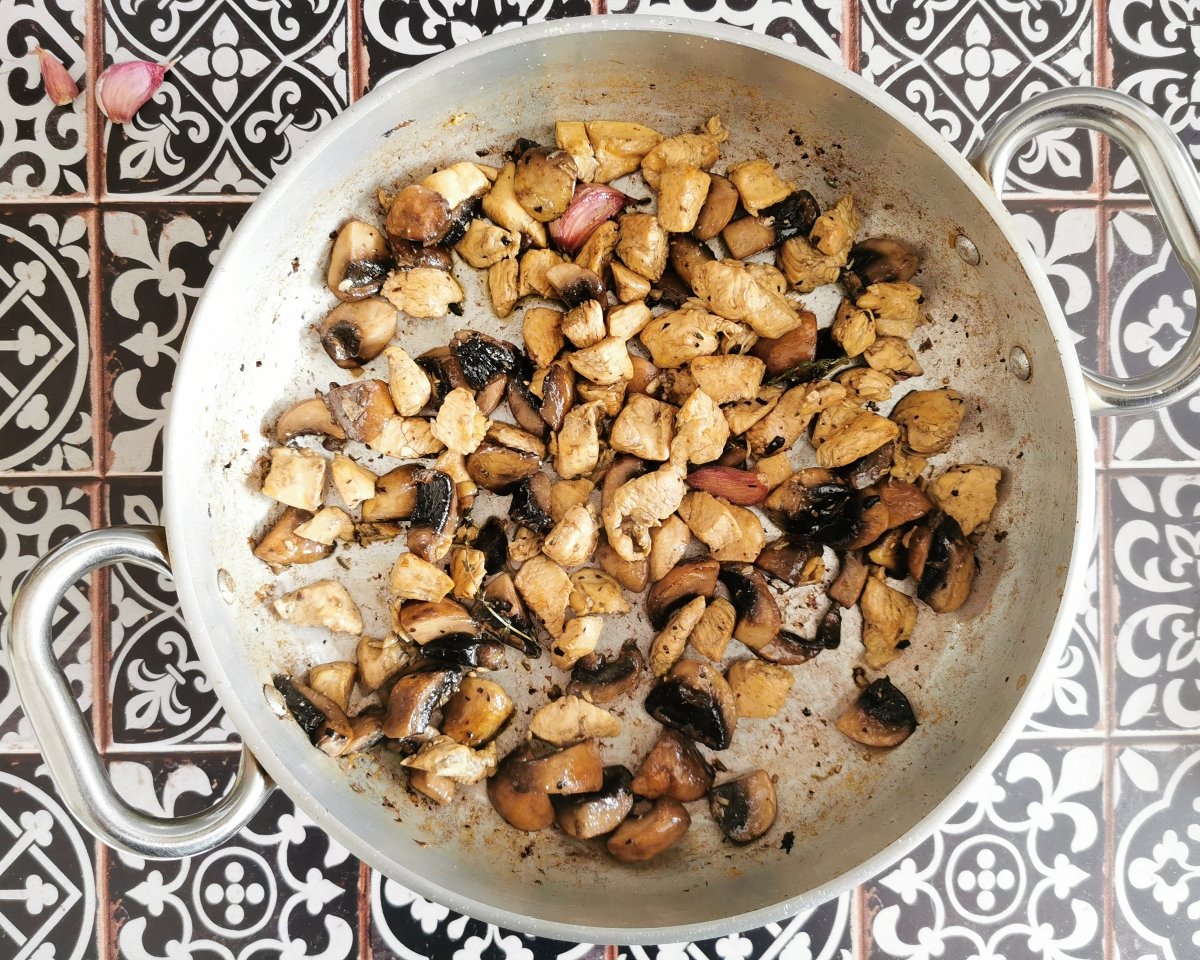 Anna Mayr
When the lentils are done, add the chicken to the pot with the mushrooms and serve.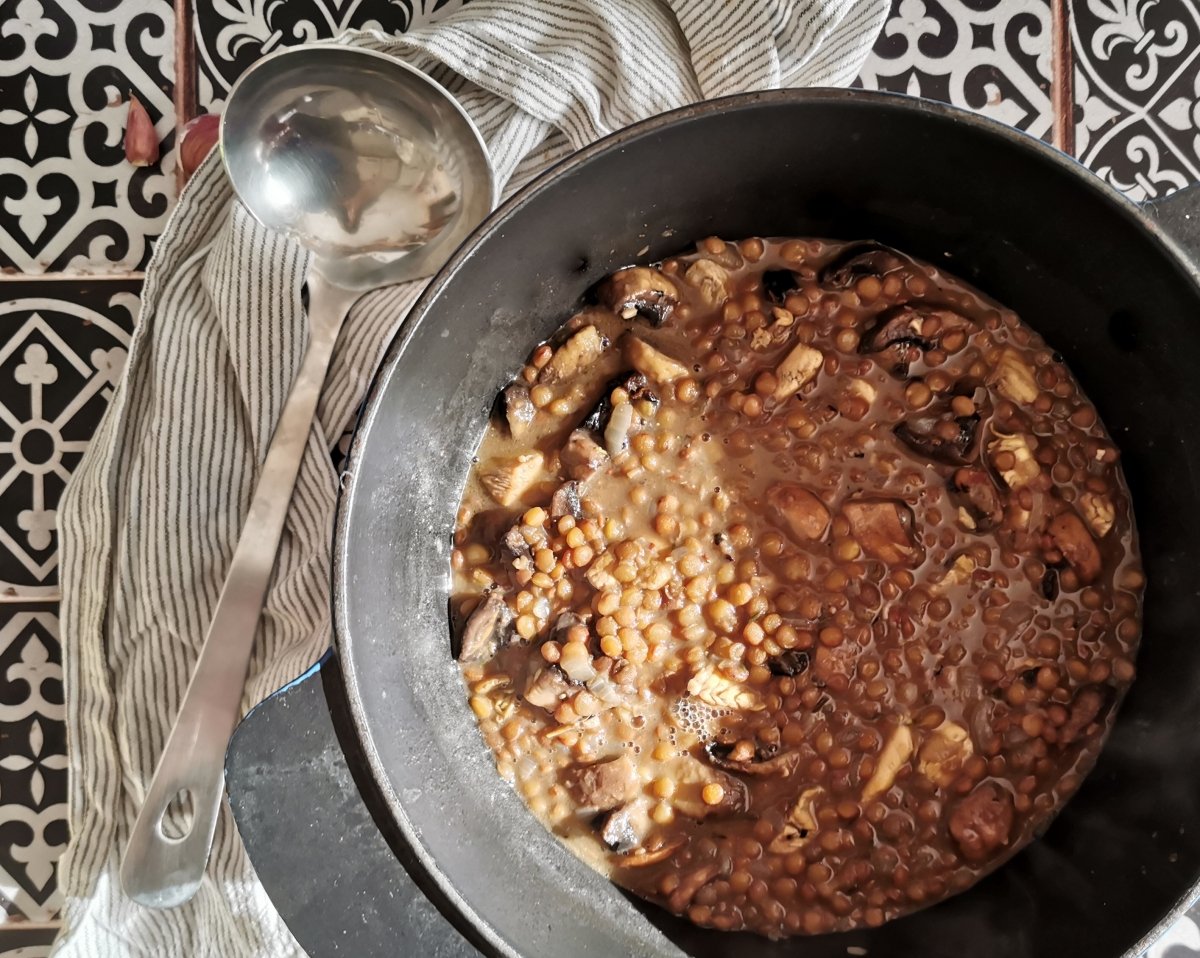 Anna Mayr
Simple preparation overview
Chop the onion and sauté in olive oil

Add the lentils, sauté for a few minutes, cover with 1 liter of water and cook for about 40 minutes

Dice the chicken breast and mushrooms

Fry the chicken breasts in olive oil and add the whole garlic cloves and thyme

Add the mushrooms and sauté until they have released their water

Add the chicken and mushrooms to the lentils and serve